In the search for covered bridges, rediscovering baby corn appetizers- Recipe Inside
Recipe here and at the end.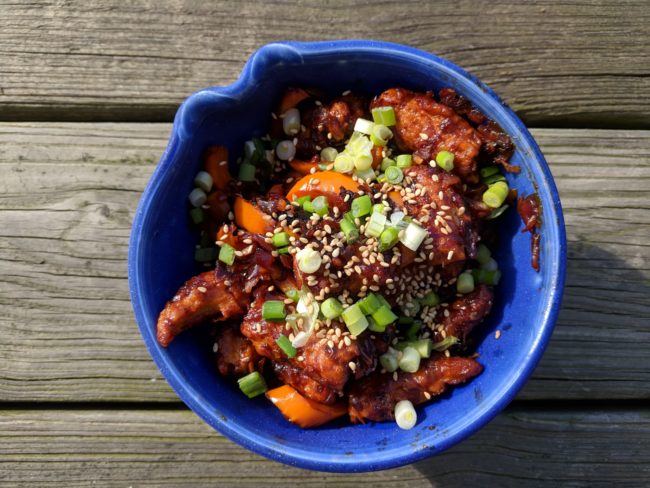 Two years ago, Ni and I were driving around the countryside (he had just gotten his Camry and was super excited to discover places and i was along for the adventure,) when we stumbled upon the Quechee covered bridge, sitting all pretty, covered in snow.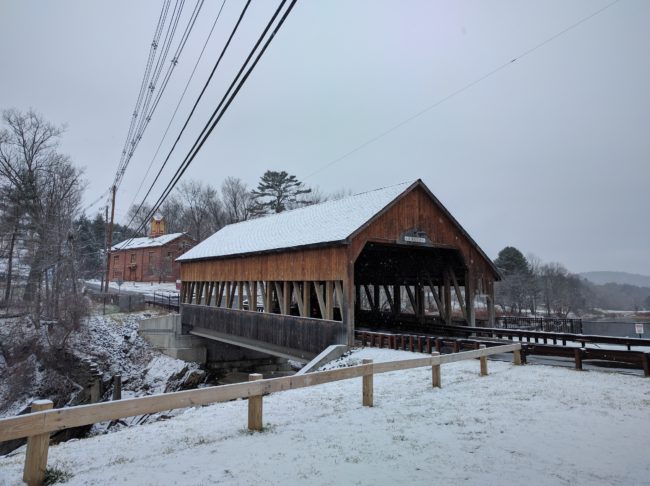 I got so excited when we drove through because I suddenly remembered being a kid in my dad's car, driving through this underpass below Gemini bridge in Madras. Every time we'd pass through, my dad would yell "everybody down!" as though if we sat tall, we would be over the height requirement. When I was a kid, I believed him.. a lot. Quicker than the blink of an eye, I'd smoosh myself down in between my mom's seat and mine. I was a dumb child.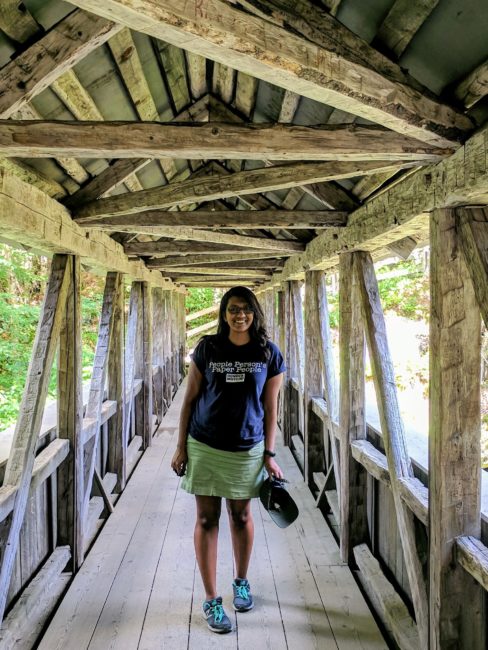 I was super thrilled to find out that there was more than one covered bridge around. Infact, New Hampshire has 54. Vermont 106, Massachusetts 36, New York 29, and Maine 9. We came back home that evening, opened Google Maps and by the end of two beers, the whole of North East was covered in red place markers. We made a pact to see them all. Every weekend, we charted out a plan as to how much we'd drive and which bridges we'd see. I was the Interstate-hating navigator, who refused to switch on directions (after telling him again and again the story of how every Summer my parents drove us all around South India with just a physical map. My dad in typical male fashion would refuse to ask for directions.)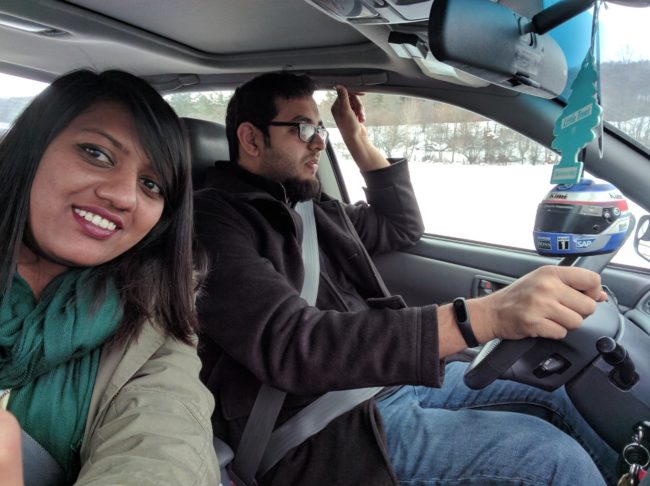 Initially we were a bit haphazard, hitting zone wise. We covered about twenty bridges, most of them in Vermont, a couple in New York, and few in New Hampshire, when we realised that we were all over the place and decided to make the switch to completing state wise starting, of course, with our own. With each bridge we saw, Ni and I discovered so many different pet passions about the project. For him, it was all about documenting the whole process, adding/correcting map markers, sharing photos, and basically creating instant awareness about the beautiful bridges and for me, it's another coffee table book that I want to write, flush with gorgeous photos of the bridges in all seasons.

It took us till about last Winter to finish all 54, and I loved every second of it.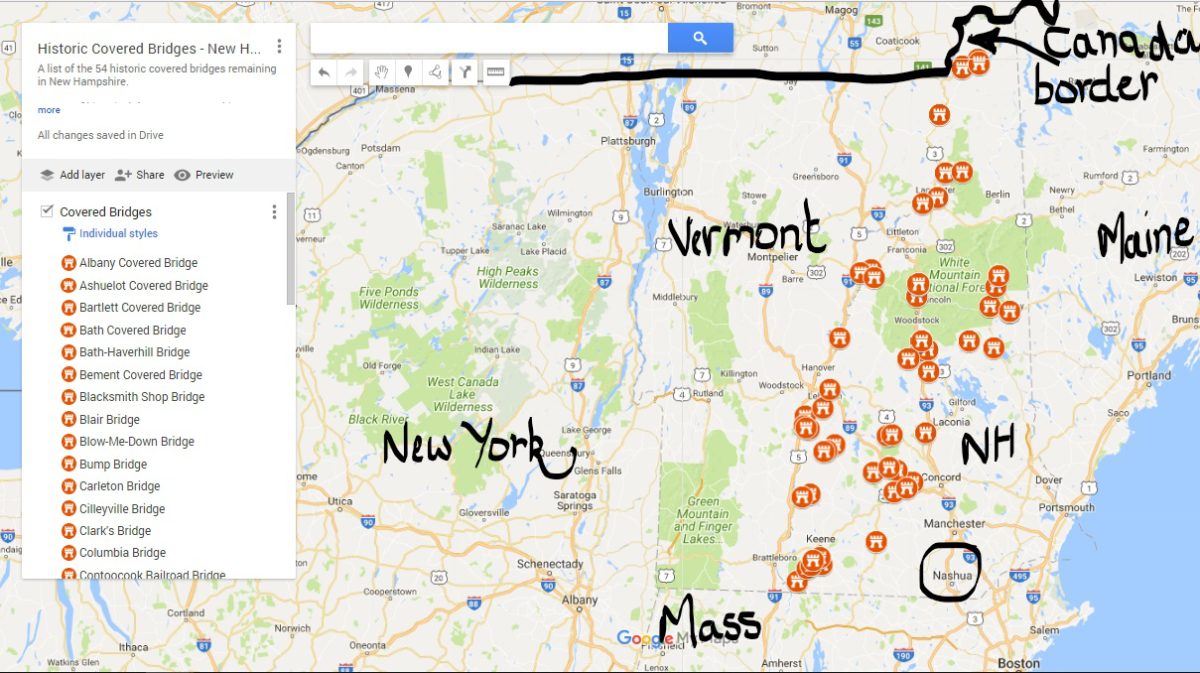 New Hampshire is such a gorgeous state! So beautiful, and the White Mountains, my God! We make excuses to drive through the mountains all the time. If we had to go in that general direction, we'd plan it such that we'd take the Kancamagus Highway (even though it was longer,) just for the drive and the view of the mountains. It is a thirty four mile scenic drive with views like the one below. It is one of the most delightful drives ever!!!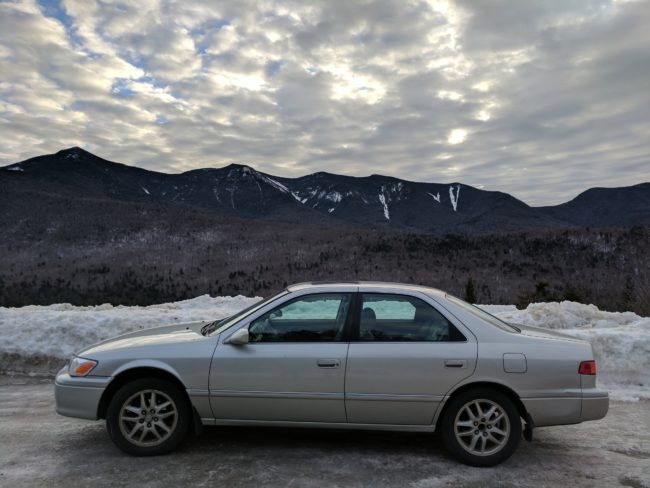 But, I digress. When it comes to covered bridges, one of my favourites is Bridge #58 called Wright's Bridge. It was built over a rail track which was later abandoned, so now the bridge sits off the road on the Sugar River Trail. The lattice structure of the bridge plays with the light, making it one of the prettiest bridges I've seen so far.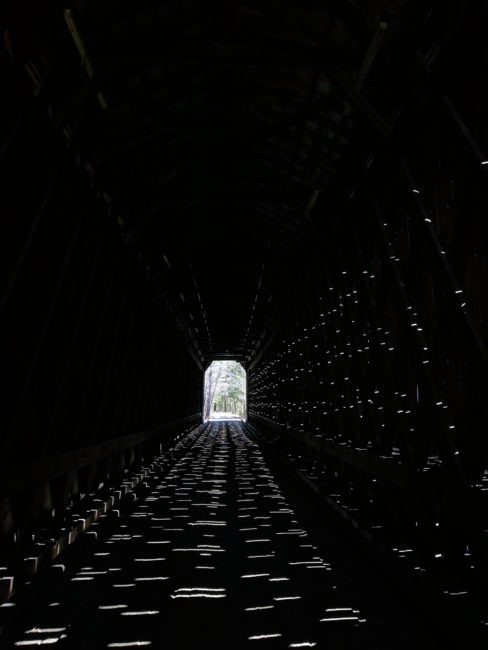 And our most awaited bridge to visit was the Upside Down Covered Bridge. It's named so because the train tracks run on top of the criss-cross structure instead of through it, like they usually do (As you can see, we have something for railway bridges.) We attempted walking across the bridge, but halfway through, my new found acrophobia (me! The climber of walls and trees as a kid,) made me chicken out.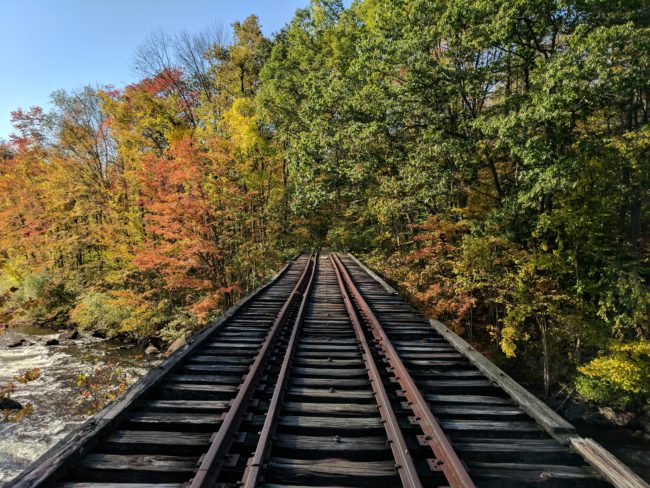 One Sunday, I was just coming out of hibernation after finally submitting my Masters' thesis when Ni suggested some fresh air. We drove to Madame Sherri Forest, towards the Massachusetts border, which was also incidentally near Bridge #1, Ashuelot Covered Bridge. With that, we were at the cusp of completing our New Hampshire bridges with only four more to go.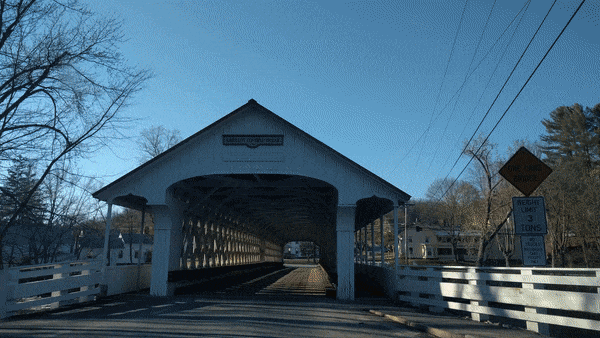 By the time we finished with that and the Carlton Covered Bridge, which was about half an hour away, I was starving. I hadn't eaten anything all day and my stomach was being embarrassingly loud. Ni suggested driving a bit more to reach Nashua which housed a South Indian restaurant, and before he could finish that sentence, I was sold! Having limited access to the cuisine was making me crave it so much. When we arrived, we ordered for everything. Sambar vada, dahi vadai, masala dosa, paneer dosa, podi dosa, chettinad chicken, and the absolute best dish in the entire menu, baby corn manchurian!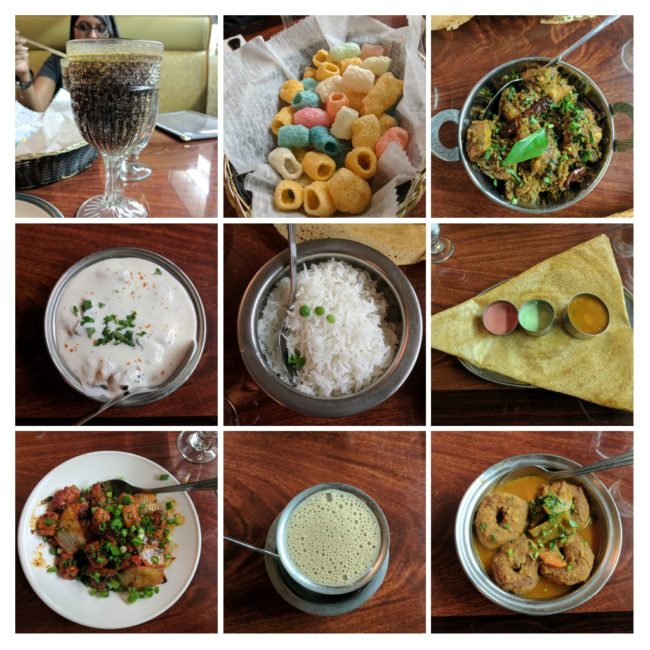 Back home, baby corn manchurian is found everywhere: roadside carts, Chinese restaurants, two star, five star, you name it. It is the go-to appetizer and I had been yearning for it ever since someone in the house started talking about it. Since I couldn't find baby corn anywhere, I couldn't even prepare it at home. I was stoked! When the food arrived, I waited impatiently (not really, I burnt my tongue a couple of times) for the golden nuggets to cool down, swiping the sticky sauce with my finger to keep me occupied.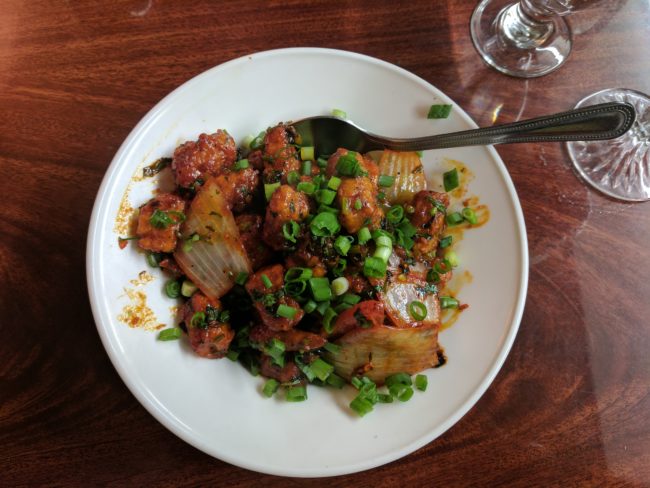 Who here likes baby corn? What gets to me is that earthy taste and the petrichor, just like with beetroots. It's absolutely so intoxicating. That evening, I thought my craving was satisfied and I was really happy, but all it did was wake the beast. I wanted more.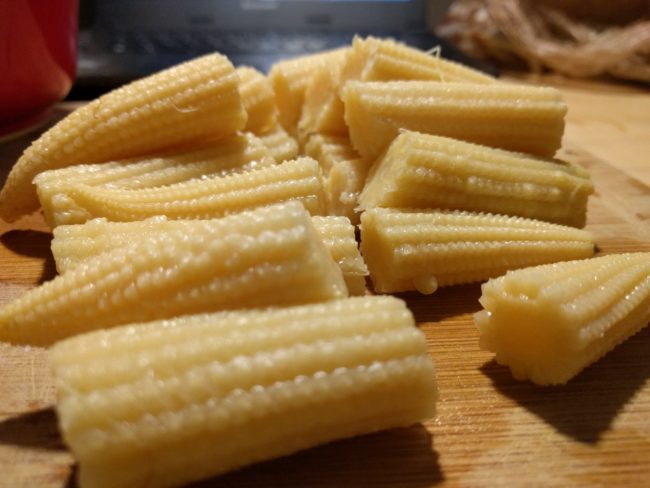 Everywhere I searched for baby corn, I was unlucky and I'd almost given up when one day, I was walking down aisle three in Hannaford and there it was! Fine, it was canned, but something is definitely better than nothing. I grabbed two cans and clutched them to my body, like a crazy person who is scared someone would take them from her, and clicked my heels to my shopping cart. You can guess what was for dinner that night. Baby corn manchurian and egg fried rice!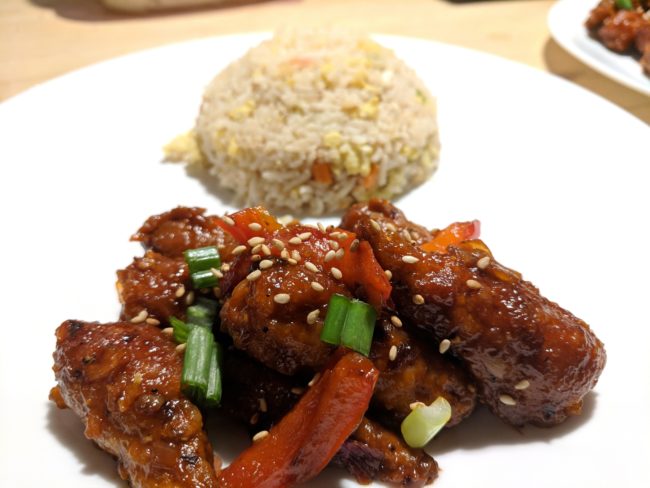 I poured through many different recipes available, finally settling on a simple one from Hebbar's Kitchen. The secret to a good, crispy manchurian is the batter, you want it to be light and airy so that the flour doesn't weigh the dish down. Just like with eggs, whip them up nice and high, incorporating a lot of air and removing all the lumps. I also add a pinch of baking soda for the extra crunch, but that's completely optional. Deep fry the battered baby corn until they are golden brown.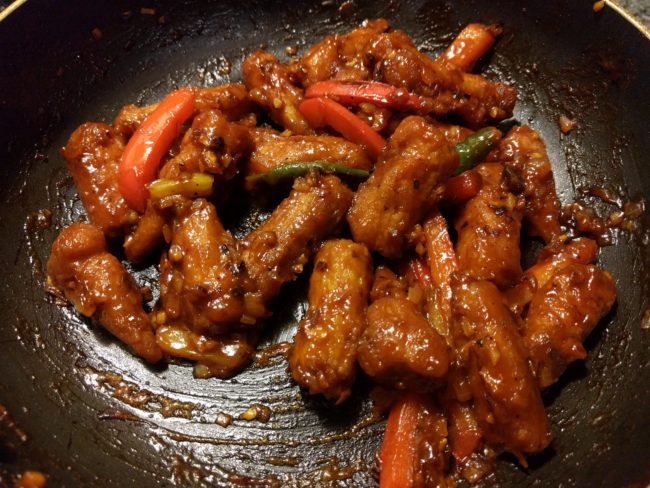 To put it together, prepare a base out of sauteed onions, spring onions, ginger, garlic, ketchup, and vinegar. Add the crispy, fried baby corn to the base and saute for about five minutes until they are well coated.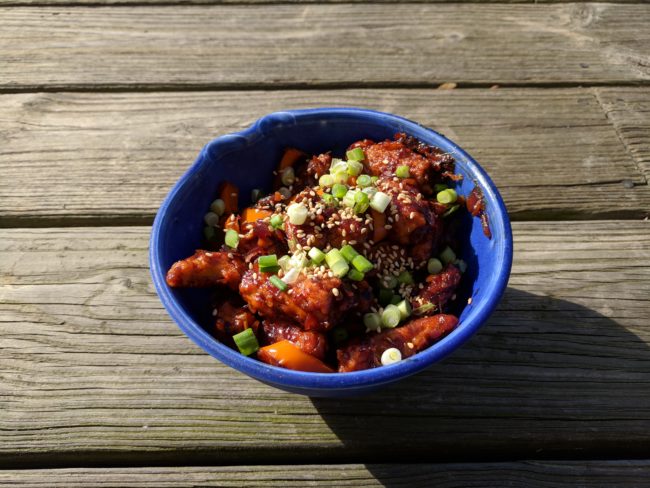 It is imperative that you gobble these up when they are hot, else they won't be as good. So, what are you waiting for? You can find the complete recipe here.