Secrets of a crack-less cheesecake and the beauty of its blueberry swirls- Recipe inside
---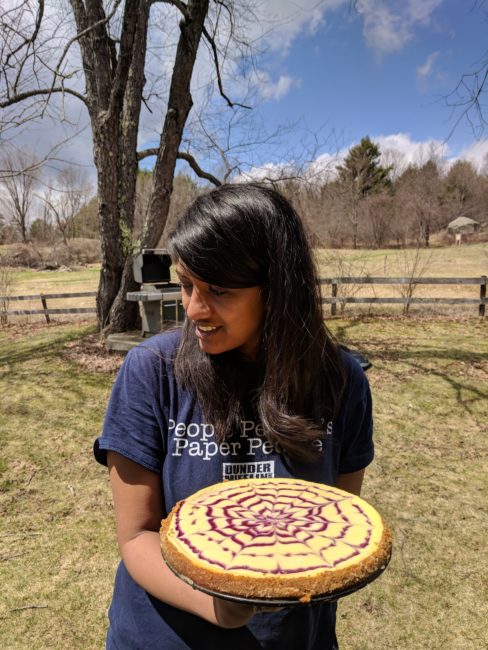 When I first came to Bangalore to do my undergrad, I had this memory of my cousin taking me and my family to an amazing dessert place couple of years ago when we came to visit. I did not know it's name or where it was, just that there was a beautiful, tiny garden with stone picnic tables and a small room with a display case and inside were the most gorgeous, decadent pies, cakes, and pastries. I tried asking her about it, but unfortunately, she had no clue what I was talking about. For my first few months in Bangalore, everywhere I went I kept looking for this place, but never found it and soon I completely forgot about it.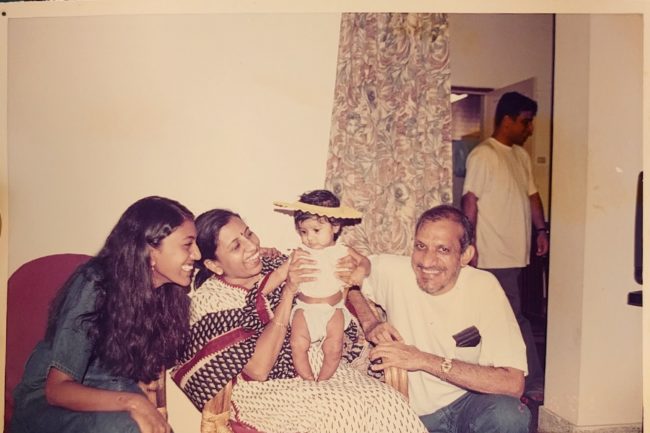 A couple of years later, one day my friend Deepika and I bunked our Spanish class and decided to go somewhere to hang out. Engrossed in conversation, we walked down Lavelle road and took a turn (unconsciously thinking of the Java city that was down the road,) when I crossed a gate I remembered. I whipped my head around and there it was!!! The garden, the stone tables, Painted Platters! I must have driven past that road a thousand times and had never once noticed. Screw Java city! We weren't going anywhere. I grabbed Deepika's arm and ran inside.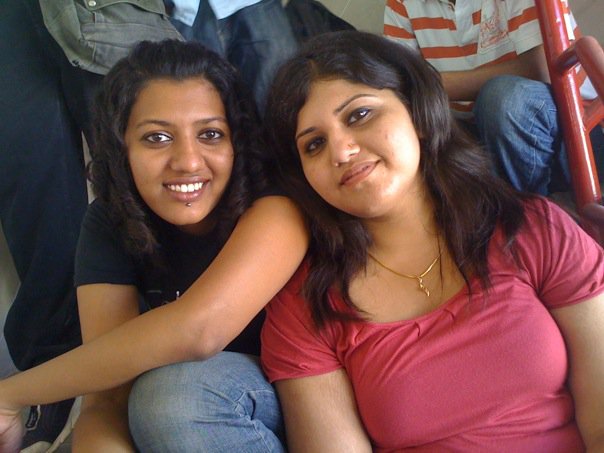 We picked up a Blueberry cheesecake and a Mississippi mud pie before settling at a table. The weather was warm enough, plus we had a canopy of trees to protect us from the harsh sun. I nose dived into the creamy cheesecake with my fork, cutting through the beautiful blue swirls, took my first bite and let out a huge sigh, reveling in the feeling of finally finding what I'd been looking for. We sat there for the rest of the day until the mosquitoes came, just enjoying each other's company. From that day on, until the place unfortunately closed, that was our hang out. Anytime us girls wanted to escape, we ran to our enclave. 
When I started baking, one of the first things I tried was a cheesecake. I was feeling a bit confident after a bubbling apple pie and there was this picture of blueberry cheesecake with the exact kind of swirls as made by Painted Platters. On the first try, my artistic efforts were an epic fail, what with me not realising that I had to strain the compote before pouring it on top. The cheesecake itself was incredibly luscious, and got over in a matter of minutes (I had taken it to a dinner party.)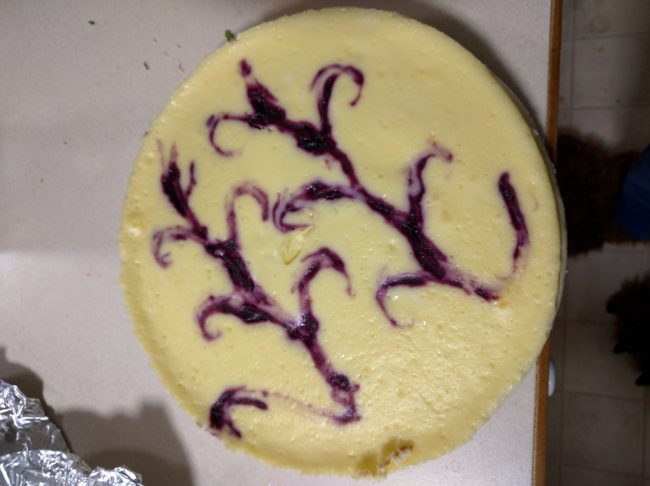 After that, I made a cheesecake couple of times, I even tried the cute cupcake kind, and loved it!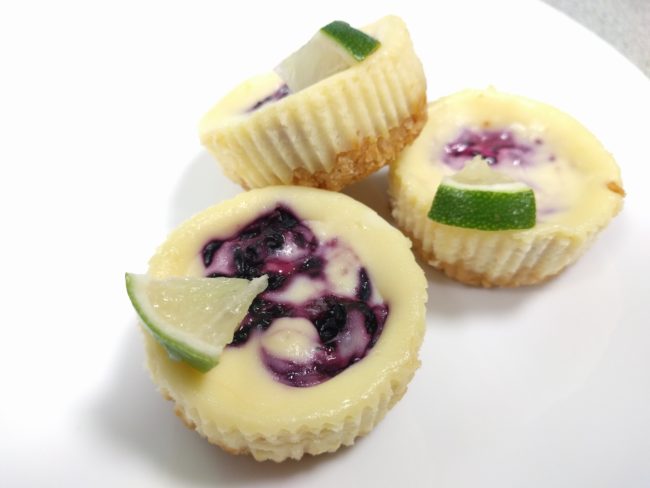 It wasn't until this year that I figured out the secret of the swirls. I had opened a packet of cream cheese by mistake and didn't want it to go waste, so I made cheese cake. Soft, creamy delectable filling resting on a buttery graham cracker crust, giving you a bit of sweet, sour, and crunch, all in one bite.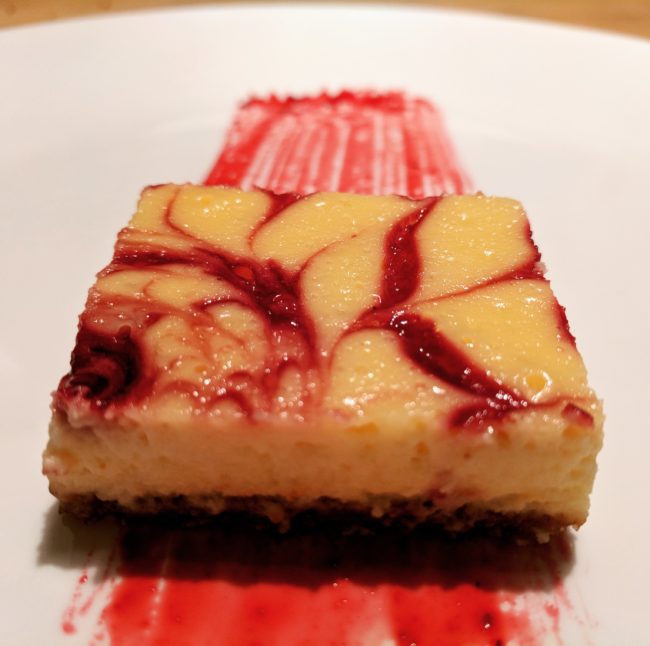 Although I let myself get intimidated by cheesecakes initially, I'm here to tell you that it's actually quite simple. Sure, it takes a lot of time, but it's uncomplicated. It takes an hour to cook, an hour to rest in the oven, and at least five hours (overnight preferred) of setting in the fridge. If I'm making this for an occasion, I usually make it the previous day, just to give it enough time to set .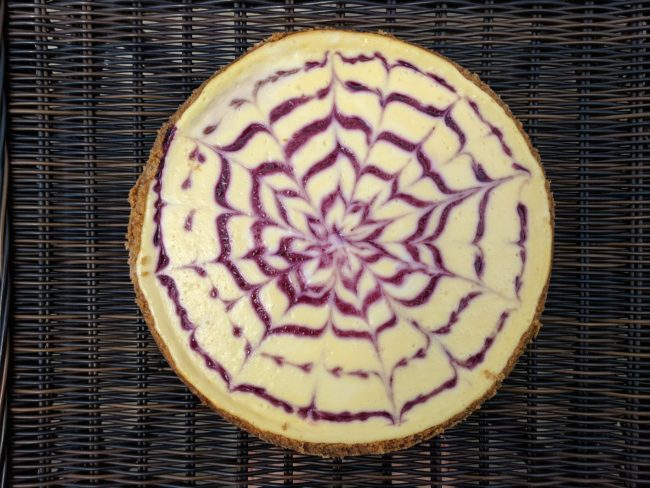 I always like to start the recipe with making the blueberry compote, giving it ample time to cool down by the time I need it. Heat blueberries in a pan with a splash of lemon juice until the berries become soft and mushy. Squish a couple of them with the back of a spoon. When it starts thickening, remove from heat. A lot of recipes use cornstarch as a thickening agent, but I really think it works without. Strain the compote and allow it to cool. Keep the crushed fruits aside, you can add it later to the compote.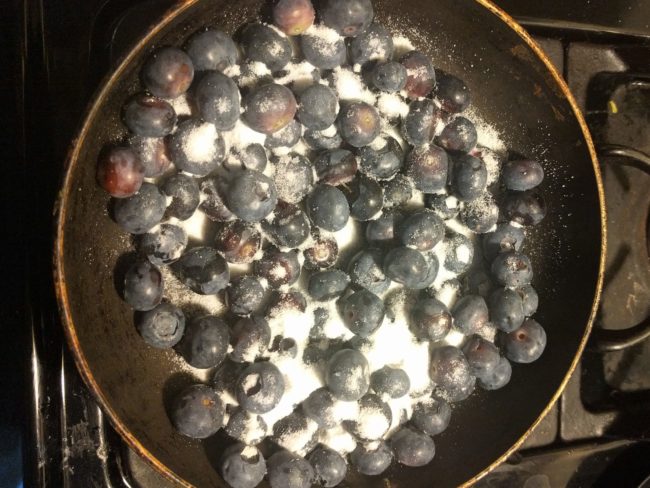 Next is the crust. I like a nice crumbly, buttery crust and while you can just put the graham crackers in a ziploc and crush it with a rolling pin (a great option if you are frustrated in life,) I find that it's more uniform when blitzed in a blender. The secret behind a good graham cracker crust is how well you pack it down. I would recommend using a measuring cup to nicely push it down. We pre-bake the graham cracker crust to make sure that it is set and is able to hold the weight of the filling. What happens is the sugar in the mixture melts in the heat and helps hold the crust together.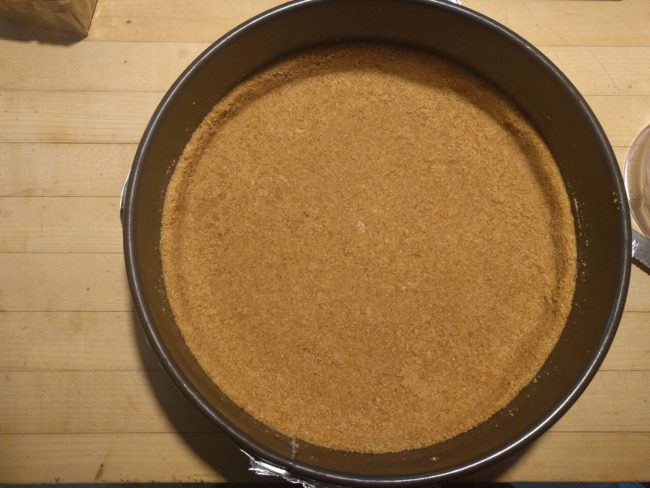 The crust bakes only for seven minutes and then it needs to cool, so you can work on the filling while you wait. Make sure you bring all your ingredients to room temperature before starting, especially the cream cheese else it will just sit in clumps and not become light and fluffy as you'd ideally like it. This recipe is just a matter of adding one ingredient after the other, ending with the eggs. Do not over mix once the eggs are added, and wait until the crust has cooled before pouring the filling into it. For the design on top, I took a toothpick and drew out concentric circles on the cheesecake and piped the strained compote into the crevice I created. Then with the toothpick, I pulled outward (from the center) to create the floral design.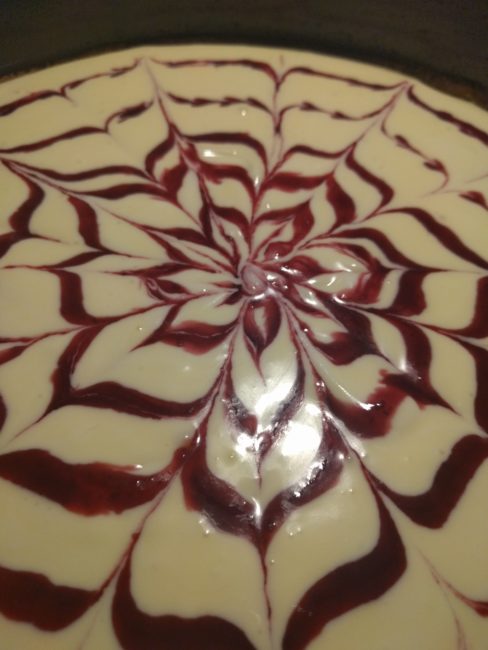 Once you got it in the oven, the most important job is to not open the oven door till the very end. This is non-negotiable for a crack-less cheesecake. When the temperature keeps changing (which it will if you open the oven door,) it causes the cheesecake to form cracks. Bake for about forty five minutes, until it is almost set and just a touch wobbly in the middle. Leave the oven door slightly open and allow the cheesecake to cool down in there. Then cover it and let it set in the fridge for four to five hours or overnight if possible.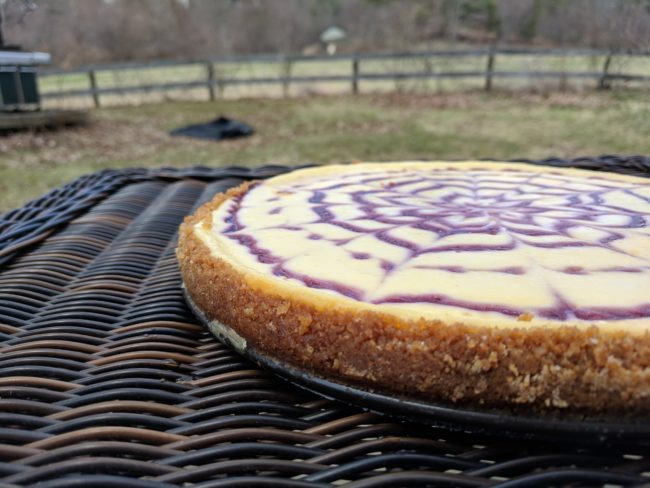 Blueberry cheesecake, just like in Painted Platters! Garnish it with a lime peel twist or some whipped cream, or just with more blueberry compote. You can find the complete recipe here.