Fishy traditions in a vegetarian home- Recipe Inside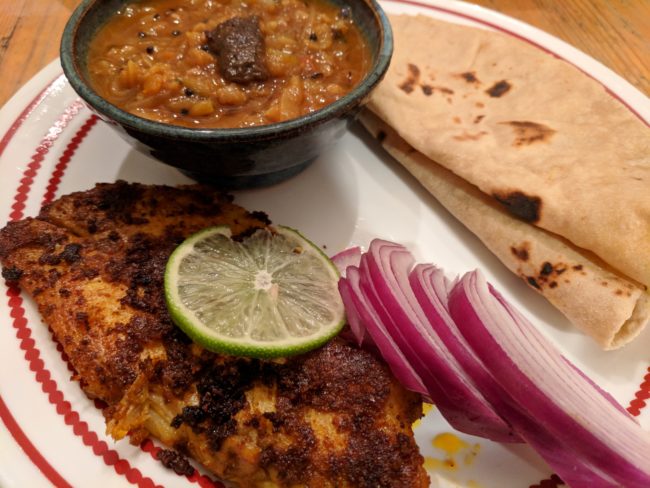 I was born into a vegetarian home, but was raised a non-vegetarian by my dad. He started eating fish and meat when he moved to the city of Cochin to get his undergraduate degree. My grandfather, of course, had no idea and I think would have skinned him alive if he ever knew. I remember once as a young girl I was walking with my dad and grandfather, and I randomly pointed to a restaurant and asked my dad, "Is this where you used to eat chicken and fish?" Unaware of the bomb I dropped, I happily skipped on ahead.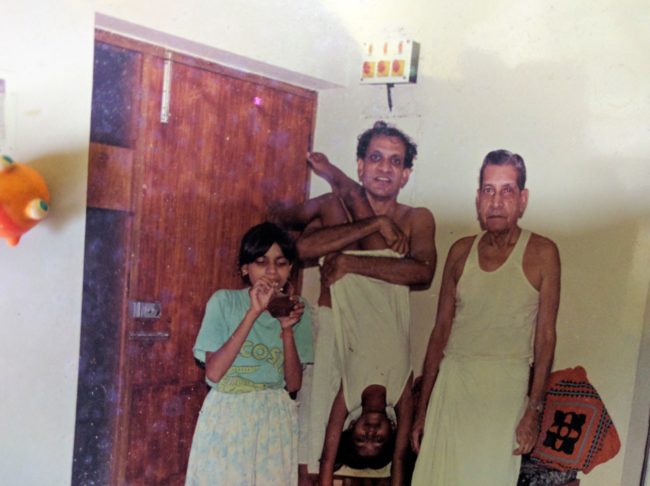 My dad fed me my first piece of fish, just like he gave me my first sip of whiskey. "Try everything once," he said. Being from Kerala, he loves seafood and it is that love that he has passed on to me as well. Every Sunday, my dad, sis, and I would pick up fish curry and fish fry for lunch from this tiny little Kerala restaurant called Kalpakka. My mom didn't eat or allow us to cook meat in the house, but we could bring it in as long as we cleaned up after ourselves. We discovered  the restaurant one day when my mother fell ill and we had to fend for ourselves. None of us knew how to cook at that point, so we decided to go out. Yellowed, narrow steep steps led to the restaurant which was divided into three dining rooms, one of them with air conditioning, the others without. You paid extra for that luxury, but it was worth it in the Madras heat. On the tables were two cups, one filled with a tomato stew called rasam and another with a yogurt based stew called  morkozhambu (yeah, the Tamil language has some difficult pronunciations). This is normally had with plain white rice, but it tasted so good that we finished it in the first five minutes, spoon by spoon. Much to my dad's delight, a waiter speaking Malayalam (the language spoken in Kerala, India) greeted us with a pale blue menu card that looked worse for wear, and recommended the fish curry and fish fry.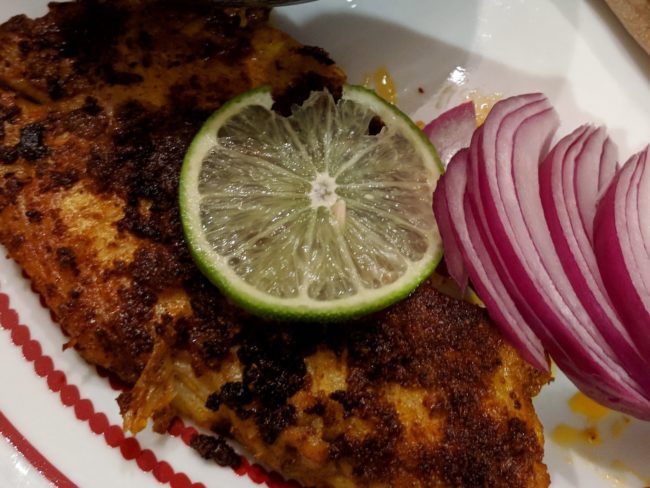 Fifteen minutes later, he walked back in with a huge tray full of food that filled the entire room with the aroma of masalas and coconut. He placed a stainless steel plate in front of me with a flat, oval piece of fried seer fish, of the mackerel family, with onion rings and a wedge of lime on the side. The fish was marinated in ginger garlic paste and a combination of chili powder, pepper, salt and cornflour before being shallow fried for a minute or so until it turned dark maroon. In another stainless steel dish was the fish curry, overflowing and spilling onto the table. The curry was a simple onion and coconut milk stew that was garnished with couple of pieces of fried coconut. The fish pieces floating in it had clearly been soaking in the gravy for a while, as they had imbued the saffron colour of the curry. This was served with a portion of steaming red rice, which is a staple in the state of Kerala and a papadam, which is essentially a thin, crisp dough made usually out of black lentils. You can guess how amazing the food was that it became the Sunday tradition in our house.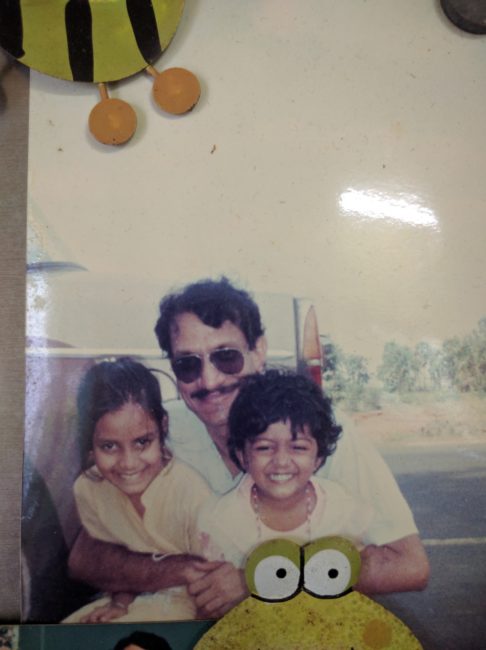 Since I've never cooked fish in my life, I thought it would only be fitting to start with paying homage to the fish fry at Kalpakka. The process is actually quite simple, it's all in the marination.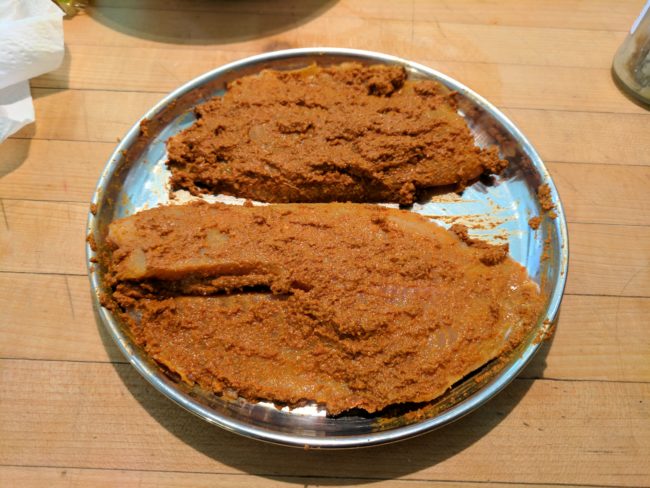 Chili for its heat and colour, turmeric also for its colour but more importantly for its warm aroma, fennel for a bit of sweetness, ginger for spice, garlic for its bitter-sweet pungency, and the last, but most important, salt to elevate them all. I used Tilapia fillets for this and back home they normally use Kingfish, but I'm a newbie and open to suggestions. I can't wait to make this dish again!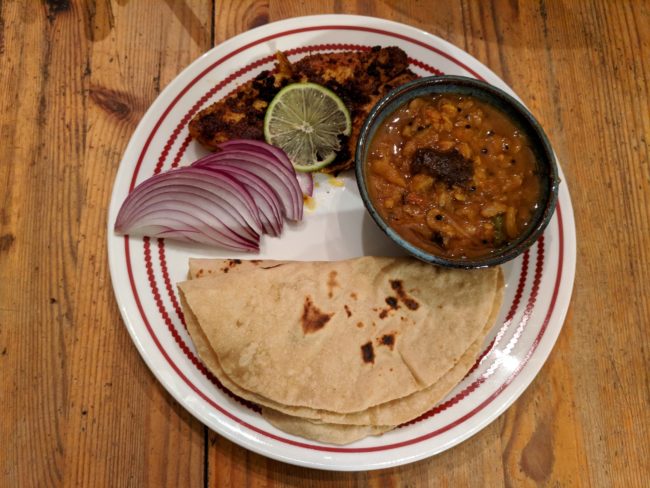 The marination is for thirty minutes and once that is done, you shallow fry them until they become a darker shade of golden-light brown colour. Thrown on a lemon wedge, some raw onion rings and serve hot! You can find the complete recipe here.