A no-chill, Nutella chocolate chip sea salt cookie to fix your cravings!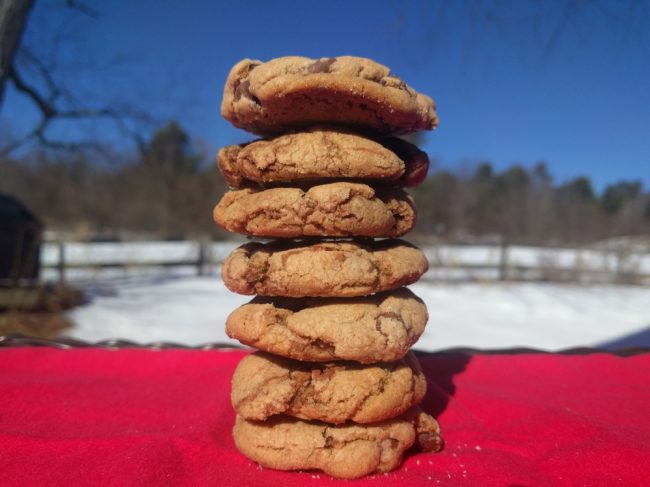 This is the second best thing I've ever made with chocolate, the first being my decadent chocolate cake. I know, I know, everyone has a really good go-to recipe for chocolate chip cookies, this is mine. The weekend before last, we decided to switch it up and the Hanover crowd drove down to Boston for some card games, indoor karting, arcade games, and most importantly some outstanding food.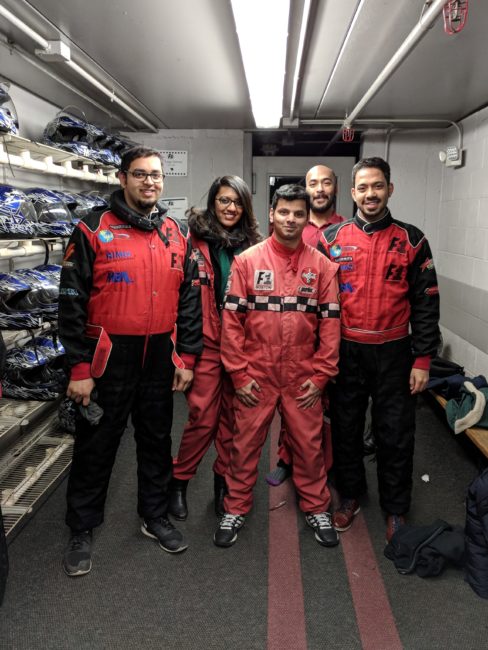 Before leaving, I told Varun that I was spending the day in the kitchen and checked if he had any requests.
"Something chocolate," he said.
So I followed his orders and made my chocolate biscottis (I made this one without Nutella) and Nutella sea salt cookies.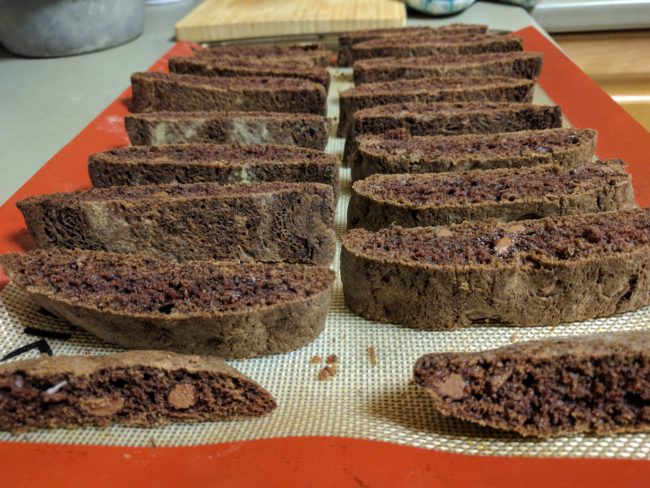 The Nutella sea salt cookies was actually inspired by Just Beat It, a custom handcrafted, premium bakery in Bombay, India. My Instagram feed was filled with her Nutella sea salt cookies, so much so that I knew I had to try it. I repeat myself, this is the second best thing I've ever made with chocolate. Thanks, Sudha!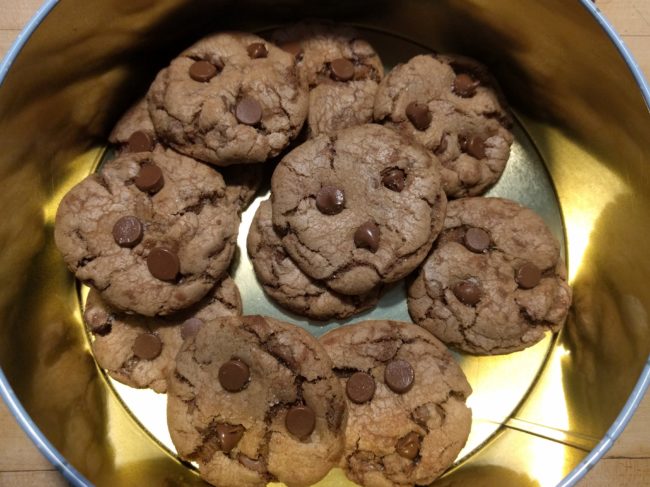 Oh god, I ate such a shameful amount over the weekend. I mean I know I took it for everyone, but I ate most of it. I couldn't help it. This cookie is crunchy on the outside, soft on the inside, with little drops of chocolate that are silky and gooey, but it doesn't feel like an overload of chocolate, because of the sea salt (I'm in love with sea salt! And I'm going to have to stop myself from adding it into everything sweet.) When these cookies come out of the oven, they are actually fluffed on the top which you push down with the back of your spoon.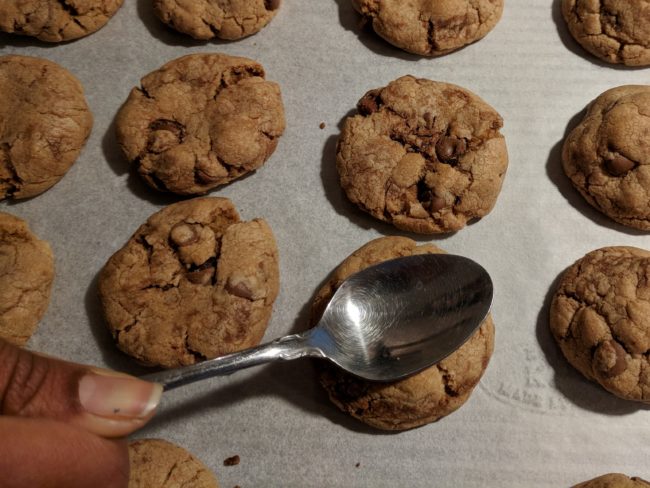 It is that soft! I got this recipe from Sally's Baking Addiction, I'm such an adoring fan of hers and her recipes. They are always simple, and bang on the flavour.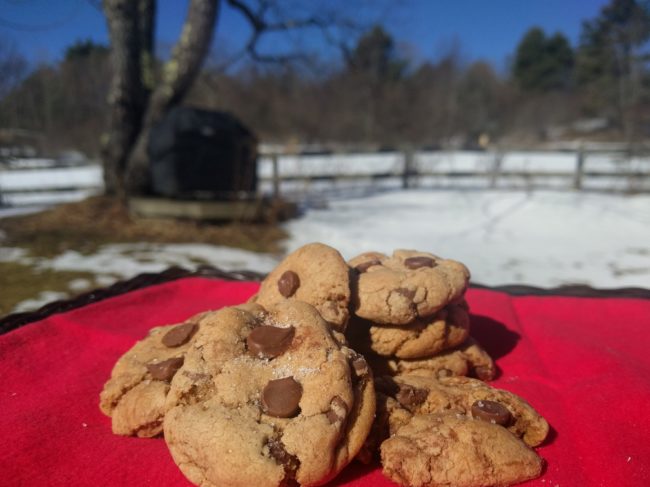 Anyone who likes chocolate knows that the craving hits at odd times and you need a fix immediately. That is the amazing part about these cookies. Unlike most recipes, this requires no chill time. As soon as you make the batter, it can go into the oven. This is a big deal for me. I'm a bit impatient about waiting for the dough to chill, which sometimes takes as much as a whole day! That's way too much time. No-chill cookies always win in my book.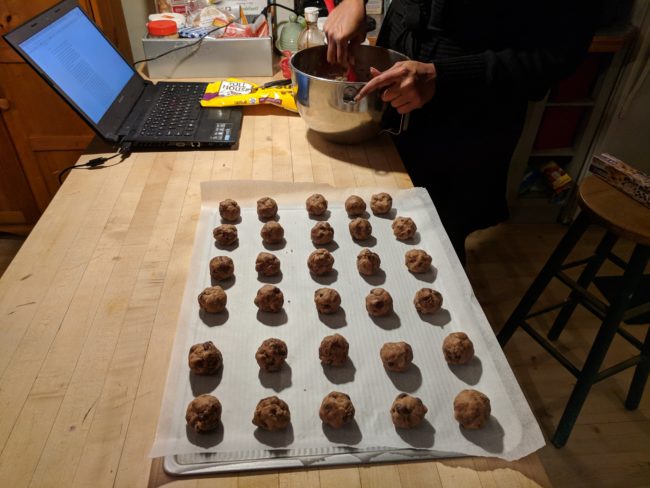 I feel a little stupid to be discovering this fact only after almost two years of baking, but brown sugar is outstanding! Oh man, I was a dumb child, the many times I substituted brown sugar with regular sugar thinking "It should do." Ever since I had my first two bags of brown sugar harden up on me, I'd stopped buying them. I later learnt that you can re-soften the hard lumps by storing it with an apple wedge in an airtight bag, for about 2-3 days. Have you ever watched brown sugar move in a box?  Unlike refined sugar, it moves very slowly due to its molasses content. It kinda reminds me of this sand-in-frame that my aunt had, where each layer had a different colour and level of sand. I spent hours just watching the sand flow. Some of the colours moved a bit slowly, just like brown sugar. Aesthetics aside, brown sugar is what makes these cookies soft and chewy. So don't make the same mistake I did, use brown sugar! 
Let's talk Nutella. I know working with Nutella is difficult, and it takes a lot of will power to have that bottle open and not lick it clean, but fellas, buck up. We can do this! It'll be worth the wait. The recipe uses half a cup of Nutella, 1/4th mixed in properly with the batter, the remaining is swirled in the end, giving the cookie a nice brown streak and intensifying that hazelnut taste. Remember, Nutella, like peanut butter, has oil floating at the top of the bottle. Mix properly before measuring out half a cup. If the oil is sitting on top and you end up adding that to the recipe, the cookie will spread and it will no longer be soft and chewy, but crispy instead.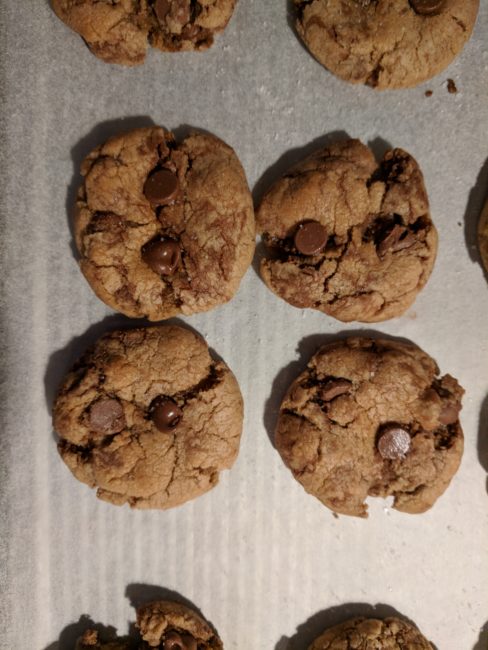 I had to make these cookies again last week because I didn't get a chance to take photos. Thankfully, I had company. Even the batter is not safe in my house when I have company, which works out well for me, because I feel like less of a glutton.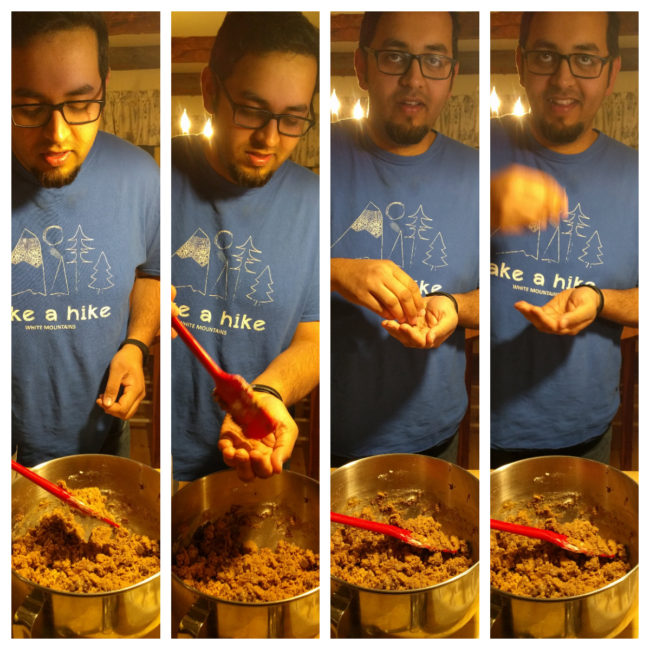 Try it out, give it to your friends, take it to work, earn some cookie points.  You can find the whole recipe here. 
Mail me at contact@passiveaggressivekitchen.com to place orders.