Daily Doodle: "Schooling Kathryn"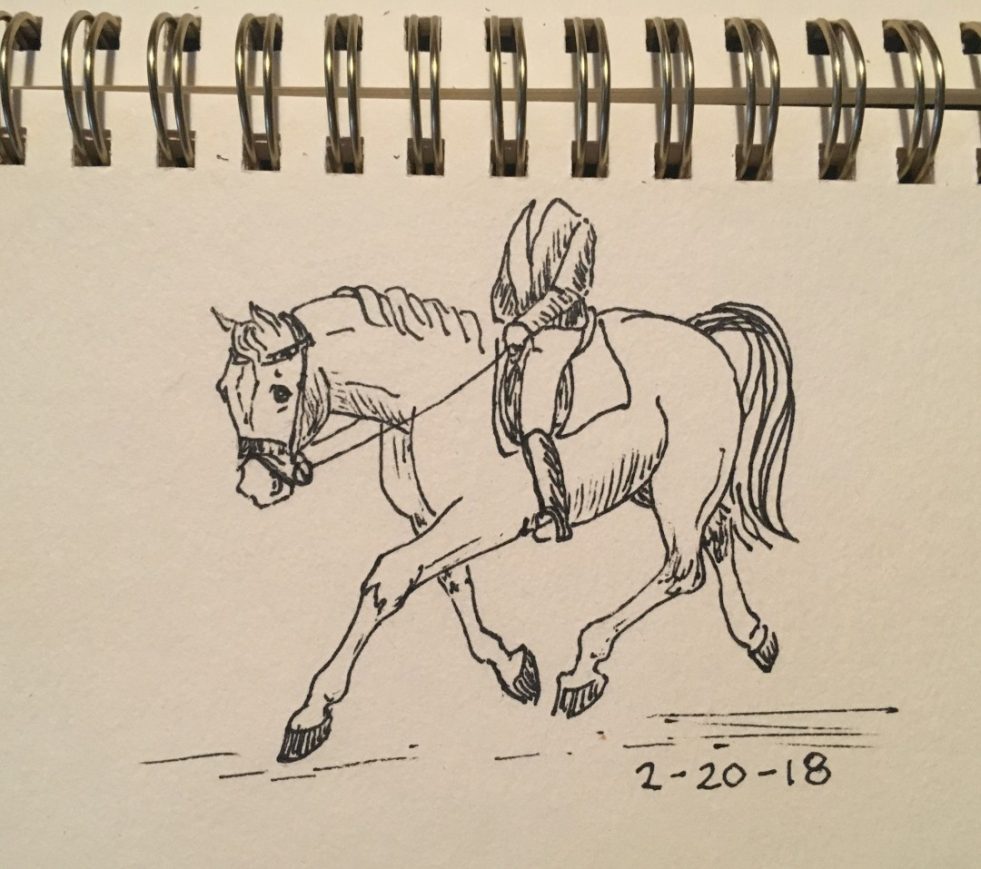 This Daily Doodle was funny. I actually had finished my cup of coffee, but apparently it hadn't kicked in when I created the first doodle. I was about to post it, and was fully prepared to admit my headless horseman mistake, when I realized  that Kate was pacing! Come on, Lisa you KNOW these things! Shows what happens when you're just not paying attention...
For the uninitiated to the finer things in the horse world, pacing happens when the pair of legs on one side moves forward together. It's OK for some harness horses and for gaited horses, but NOT for dressage horses!
So I made myself redraw it and I added my head as well! Now I'm a little more awake!