Pepper-Cumin-Garlic Tomato Stew-The perfect cure for a stubborn cold. Recipe inside
---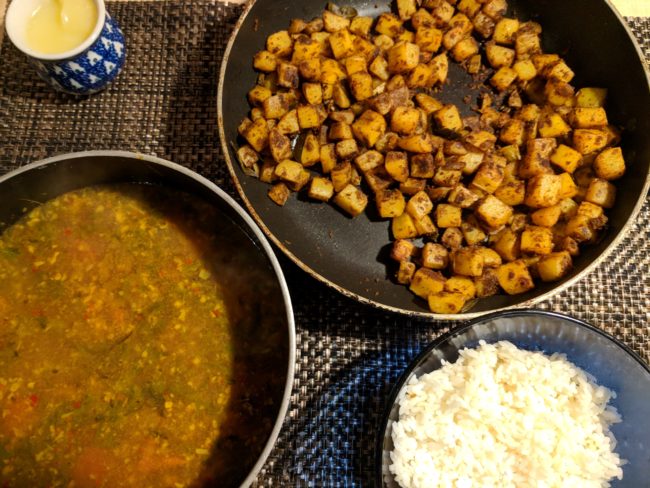 What is your comfort food? The one that you make when you are not feeling well or missing your loved ones or when you've had a bad day and just want to curl up with your dinner and a book. Mine is rasam and potato fry. Actually, that's a lie. My first favourite comfort food is a big bag of Lays masala flavoured chips and cup of curd. My second favourite is rasam and potato fry.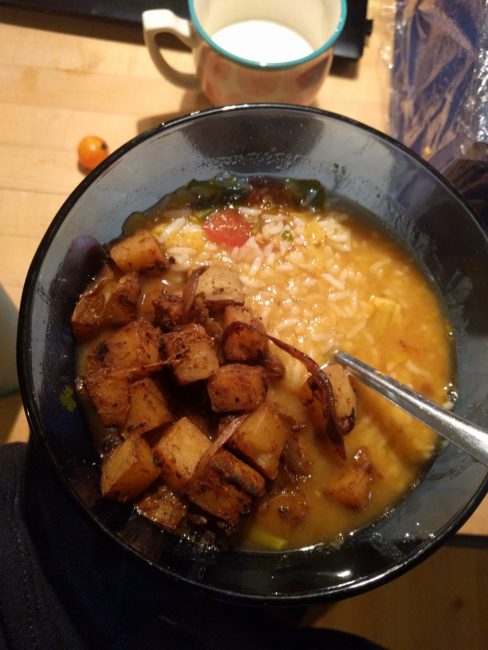 In my house, rasam was an everyday thing. At any given point, if you opened the fridge, there'd be leftover rasam from the previous day. Since a larger part of the South Indian cuisine is made up of rice, stews, and vegetables, there are hundreds, like literally hundreds of varieties of rasam. I myself have different rasams for different occasions. This pepper jeera rasam, for instance, is when I'm not feeling well or if it is too cold outside. It is more watery than some other versions which involve dal and it is loaded with pepper, cumin - two of my favourite spices, and garlic. Lots and lots of garlic!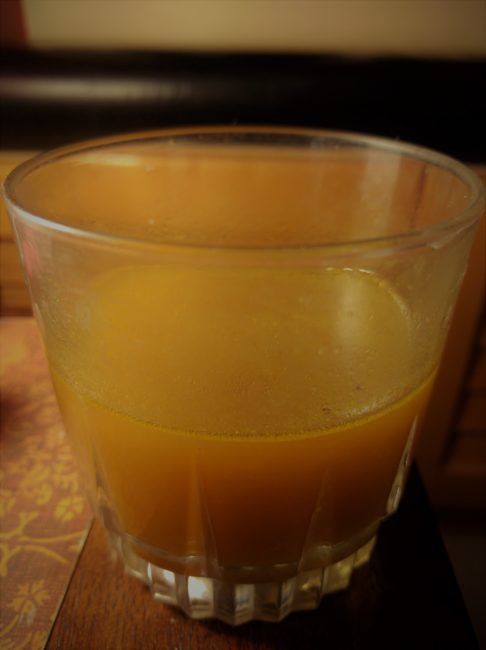 My love for rasam, as for most dishes, started with my grandmom. Every Sunday, my family and I drove over to her place for lunch and each time, the menu had rasam. As I climbed those worn out stairs, I would be able to smell it and the first thing I'd do is run to the table, have a little taste, and only then run to hug and greet my grandmom. Anticipating weekend lunches in her house was how I survived the gruelling school week.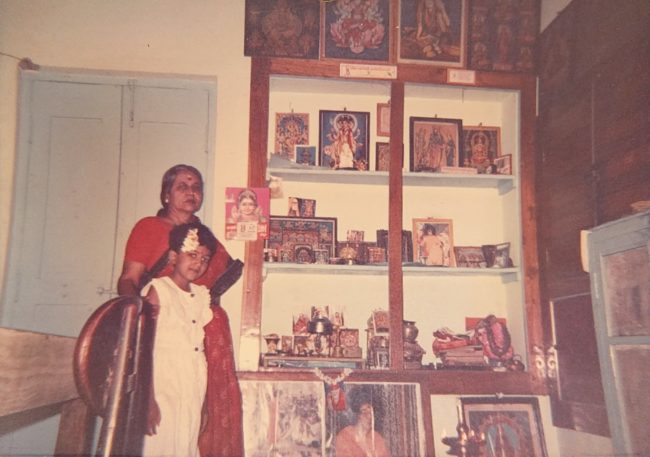 To enjoy the rasam, she usually made a combination of rice and plain dal, with a splash of ghee (clarified butter). Simple and perfect in consistency, it never took away the limelight from the rasam, but complemented it perfectly. That and a slice of avakkai (mango pickle) and I could be found shamelessly licking my plate.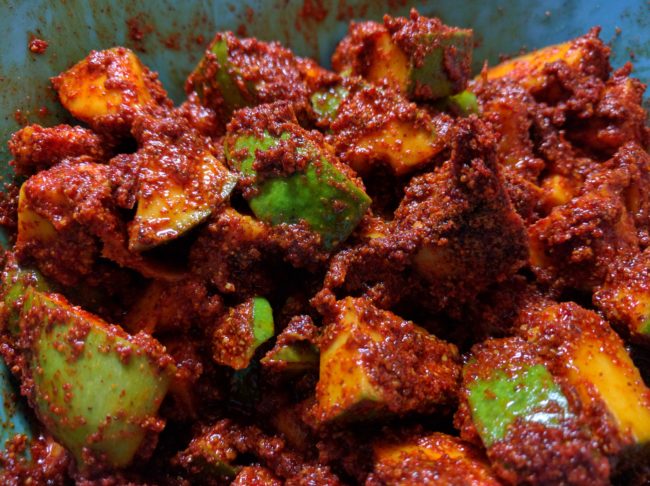 Every once in awhile, I managed to convince my grandmom to feed me. Yes, for all intents and purposes, I was an adult, but it was my favourite way of eating. And judging by the way all my mom, sis, and cousins would also line up behind me to be fed, I'm sure they all agree! My grandmom would place a ball of rice in my palm, make a hole in the middle, fill it with rasam, and garnish with a piece of pickle. Somewhere between the transfer of food from her hand to mine, I swear the food got more flavourful.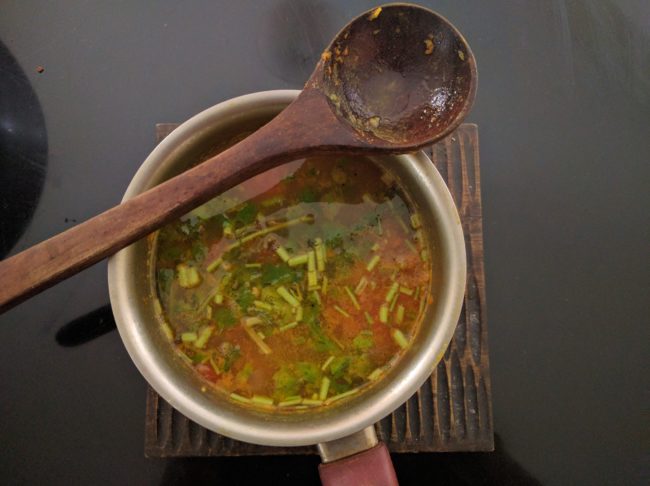 Every time I miss her or that sense of peace and contentment she gave me whenever she ran her fingers through my hair as I put my head on her lap, I try to make her rasam. I guess it's my way of trying to connect with her. I've invested a lot of time trying to recreate my grandmother's rasam. I've also talked my mom, my sister, and to all my relatives to see if anyone of them cracked the code, but none of us have been successful! Try as we may, there is always something missing. But here's the thing, with the many times we've tried, we now have a signature rasam, each one savoury and mouth watering in it's own blend of spices.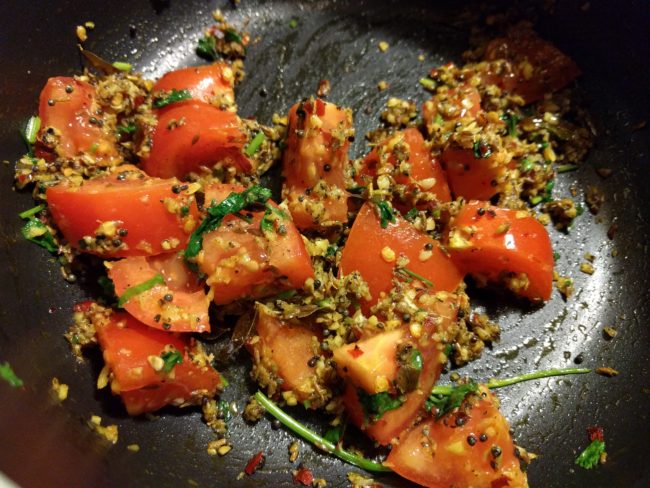 Like I said earlier, this one is more for when I'm down with a cold or when it is too cold outside. It's also one that does not take too much effort or time. We start with soaking a golf ball sized amount of tamarind in warm water. Set this aside while you coarsely grind the three basic ingredients- cumin, black peppercorns, and garlic. Heat a tsp of oil in a pot and add the ground ingredients. Saute for a minute before adding curry leaves, chopped coriander, and then the tomatoes. The next step is adding the tamarind extract. Ideally, you squeeze the pieces and add just the water, but if you are like me and enjoy the sour taste, leave the tamarind pieces in. Saute for a couple of minutes and then add the tamarind extract to the pot. Leave the pot open and allow it to come to a boil. This takes away the raw taste of tamarind. It will also reduce the stew. Add about one cup of water to bring it back to the right consistency. Leave this on medium heat till it starts frothing. Garnish with more chopped coriander. To temper, in a small pan heat some ghee and crack some mustard seeds. Split a dry red chili in half and add it to the pan. Saute for a few seconds and pour it into the rasam.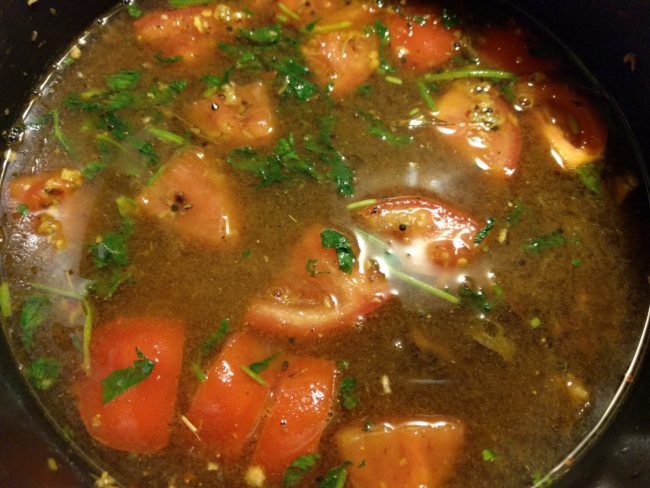 Serve the rasam with a bowl of steaming hot rice. Personally, I also like to make a side of potato fry.
Told you it was effortless! Try it out and I'm sure soon you'll be bragging about your version of rasam. See the complete recipe here.