Simple, yummy egg wrapped in puff pastry, an Indian crowd pleaser- Recipe inside
---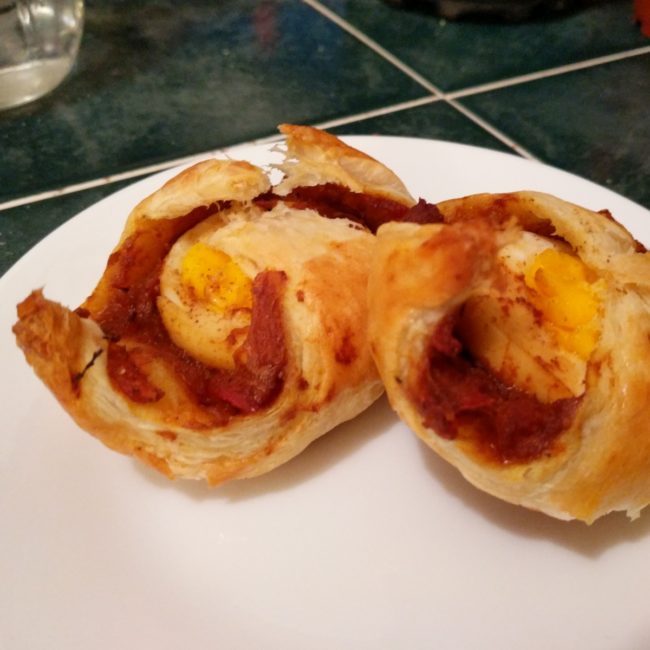 In India, bakeries are a dime a dozen. There is one on every street corner and they sell yummy baked goods at a very cheap price. Down south and especially in Chennai, my hometown, these bakeries are attached to a tea/coffee/fresh juice shop and are usually run by a Malayalee. These small pieces of heaven attract everyone from the rich to the poor, young to old. My own childhood was filled with visiting the bakery after school to grab a quick bite.
One of my favourite dishes, and I know this is true for most South Indians, is an egg puff. Yes, it is exactly what it sounds like. Egg wrapped in puff pastry. And yet, it is not that simple. A spicy onion-tomato mix cradles the egg, giving it more flavour and adding a whole other depth. This is the perfect snack to have, whether you are standing on the roadside yelling at the owner of the shop to give you one more mango juice or if you are sitting back at home, enjoying a crisp, cold beer at the end of the day.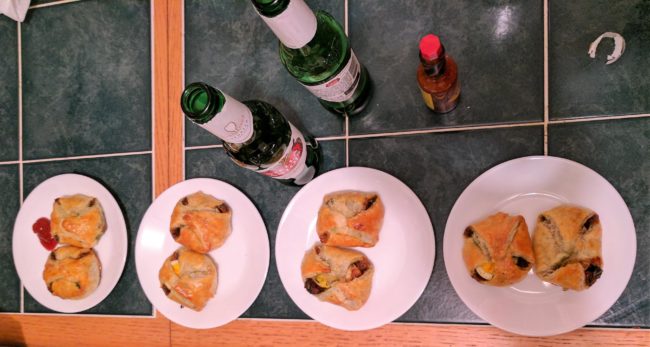 The recipe calls for puff pastry. Now I've not yet mastered the technique so I get mine from the supermarket. Besides, with the frequency with which I make it, all I'd be doing with my days is making puff pastry. 
The best part? It's ridiculous how simple it is to make this dish. So go ahead, give it a whirl. You can find the complete recipe here.