Looking for simple breakfast options? Try the Indian poha! Tangy, spicy, crunchy- the right way to start a morning!
---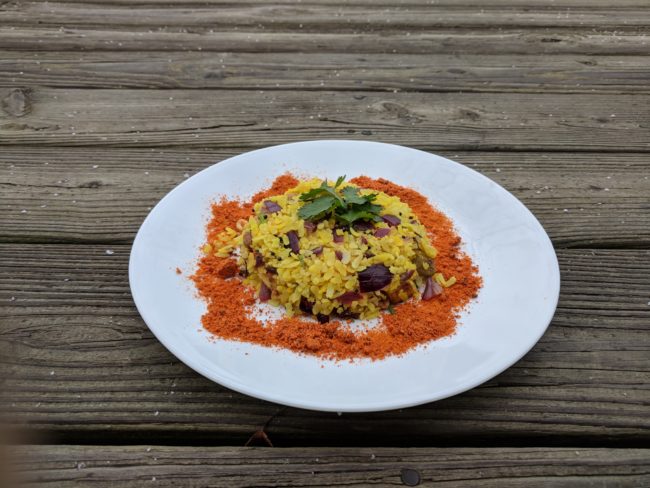 Recently, I was cleaning out my inbox, marking more than two thousand emails as read, when I came across an email from my sister telling me how surprised she was when she stumbled across a piece of my dad's writing. In it, he was describing poha, a dish he used to have as a kid in Bombay, and he instantly transported her to the school lunch room benches and the taste of tangy flattened rice.
I never knew the writing side of my dad and it makes me smile every time I think maybe that's where I got it from. The writing gene from my dad and the cooking gene from my mom!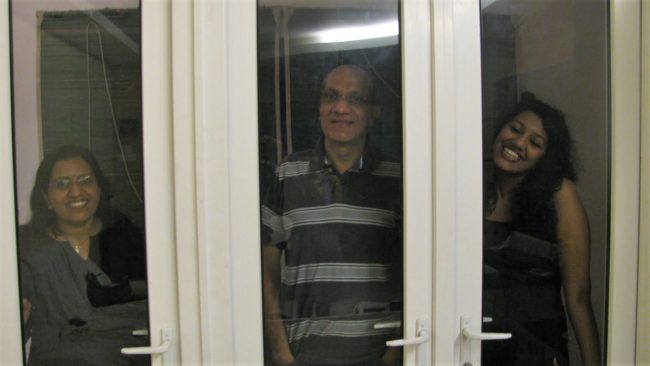 Speaking of... I, for obvious reason, started craving poha and decided to make it as an evening snack. It is a lemony dish of flattened rice, roasted potato cubes, and crunchy peanuts. Growing up, I've hardly ever had poha (or avalakki as we South Indians call it) as it is more of a Western Indian staple.
In law school, one of my friends, who is Marathi (a person from the state of Maharashtra), introduced me to the dish. Every week, she'd bring a tupperware box, which was supposed to be her lunch. All us classmates would finish it and promise to buy her lunch at the Adigas hotel outside our college.
When I started cooking with Ni, he introduced me to this simple recipe for poha and ever since it is a staple in our house too. I'm sure if you try the recipe out, it'd be in your house too.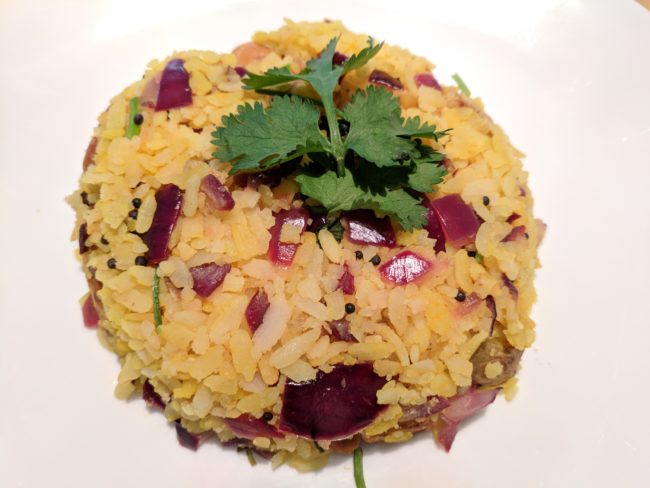 Let's start with the main ingredient: flattened rice. Measure out the portion into a mesh sieve and run it under hot water for a minute. Use your fingers to shake it up a little, but be careful as the rice breaks easily. Drain and sprinkle a pinch each of turmeric powder, salt and sugar. Mix gently. And voila, it is done.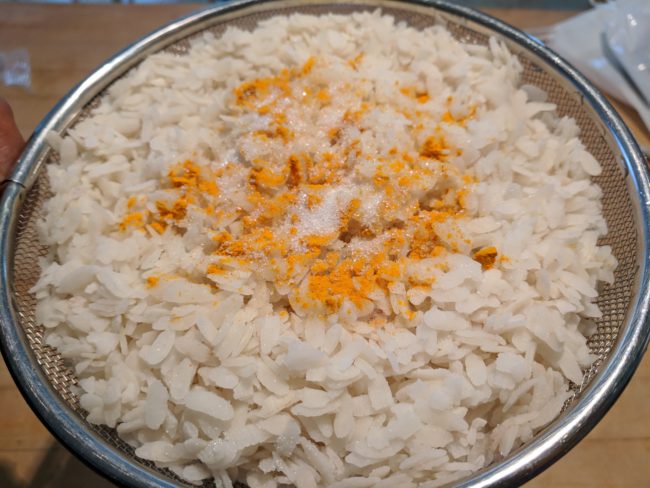 Roast the potatoes in a pan with just salt to taste. In another pan, crack some mustard and cumin seeds. Once they pop, add the asafoetida, chilies, and curry leaves. Saute for half a minute before adding the onions. Like I've said before, I prefer using red onions for Indian dishes, but the choice is yours. Sweat the onions well before adding the flattened rice. Cook for about five minutes on low flame. Add the potatoes and take it off heat.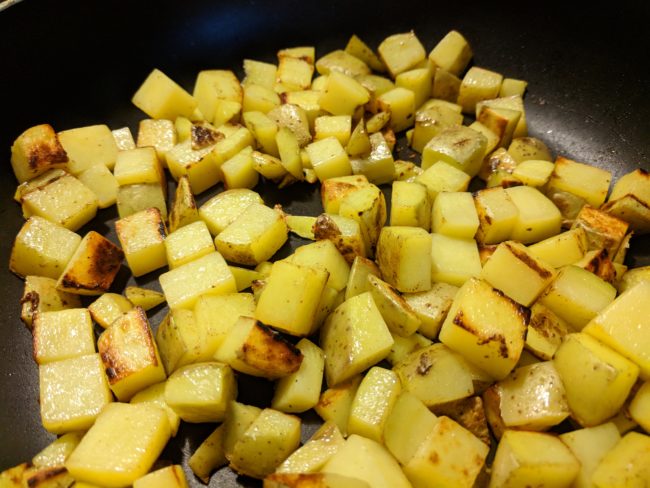 As most of you know, I have an obsession with lime so I add a whole lime, but I think the recommended amount was about half a lime. Garnish with chopped coriander and your breakfast dish is done! You can serve this with a cup of chilled yogurt or if you are in the mood, a spicy coriander chutney.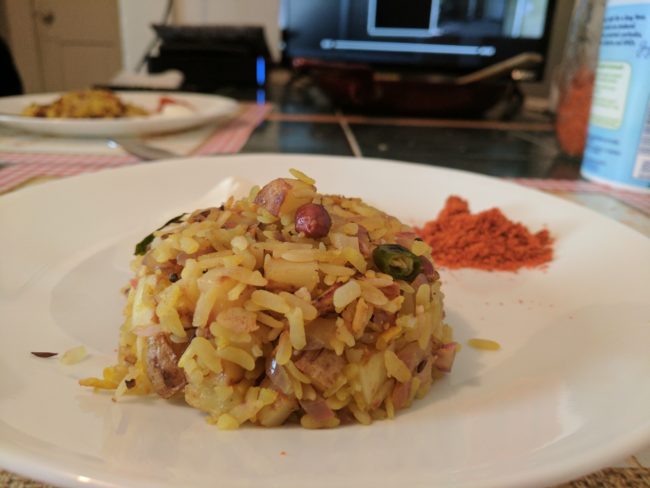 Now, how easy was that? And, it's also vegan and gluten-free!! Ready to try it yet? Find the full recipe here.