A two-step veggie stew that goes with everything!!- Recipe inside
---
Have you ever had the good fortune of having appam and stew? An appam is a crepe made out of rice flour and coconut milk and it is dipped in a veggie coconut stew which I assume what everything in heaven would taste like. This is my mom's recipe and each time she makes it, I end up having a shameful amount of appams and then don't eat for the rest of the day because I'm still shamed.
And it's all because of the stew. So simple and yet, so seductive. When my mom texted me the recipe, I was surprised. It had two steps and two steps that you cannot possibly screw up. Are you ready for it?
Step #1- Boil required vegetables in salted water.
Step #2- Add coconut milk. 
Appams and stew is a staple breakfast dish in Kerala.. I'm sure every roadside shop there serves appam and stew in the morning. Every time we visited my grandparents in Palakkad, a small town where I was born, my grandfather would make us appam and stew. For me, it is soul food.
Preetha, on her recent visit back home successfully cajoled her mother into parting with her 'appam chetti', a rounded non-stick pan. All of us were craving for some good old South Indian breakfast and I was particularly dreaming of my mom's stew. I'd always have a steel 'dawara', a deep tea cup saucer overflowing with her stew, dunking the appams, and slurping on the little droplets running down my hand. I was desperate to make them, but did not have a good enough blender to make the batter. Luckily, Preetha managed to get an instant batter mix. I immediately texted my mom for the stew recipe and invited some friends over.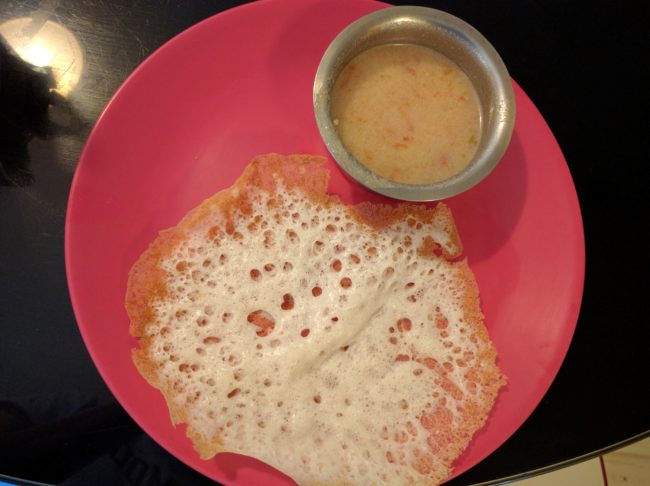 That first bite took me back to my mom's table, scarfing down my fifth appam while my father and sister waited patiently till my bro-in-law and I finished breakfast. My mom would always eat hers standing by the stove as it was easier to eat them while she made them. She's like a ninja when she makes these with all burners on. When I made them, I made my guests wait FOREVER between each appam, so much so that they drank most of the stew before them.
Next time you get your hands on some appam or dosa (crepes made from lentils and rice) batter, make this stew. It will blow your mind. This stew will also be excellent with rice or quinoa. And to have on its own.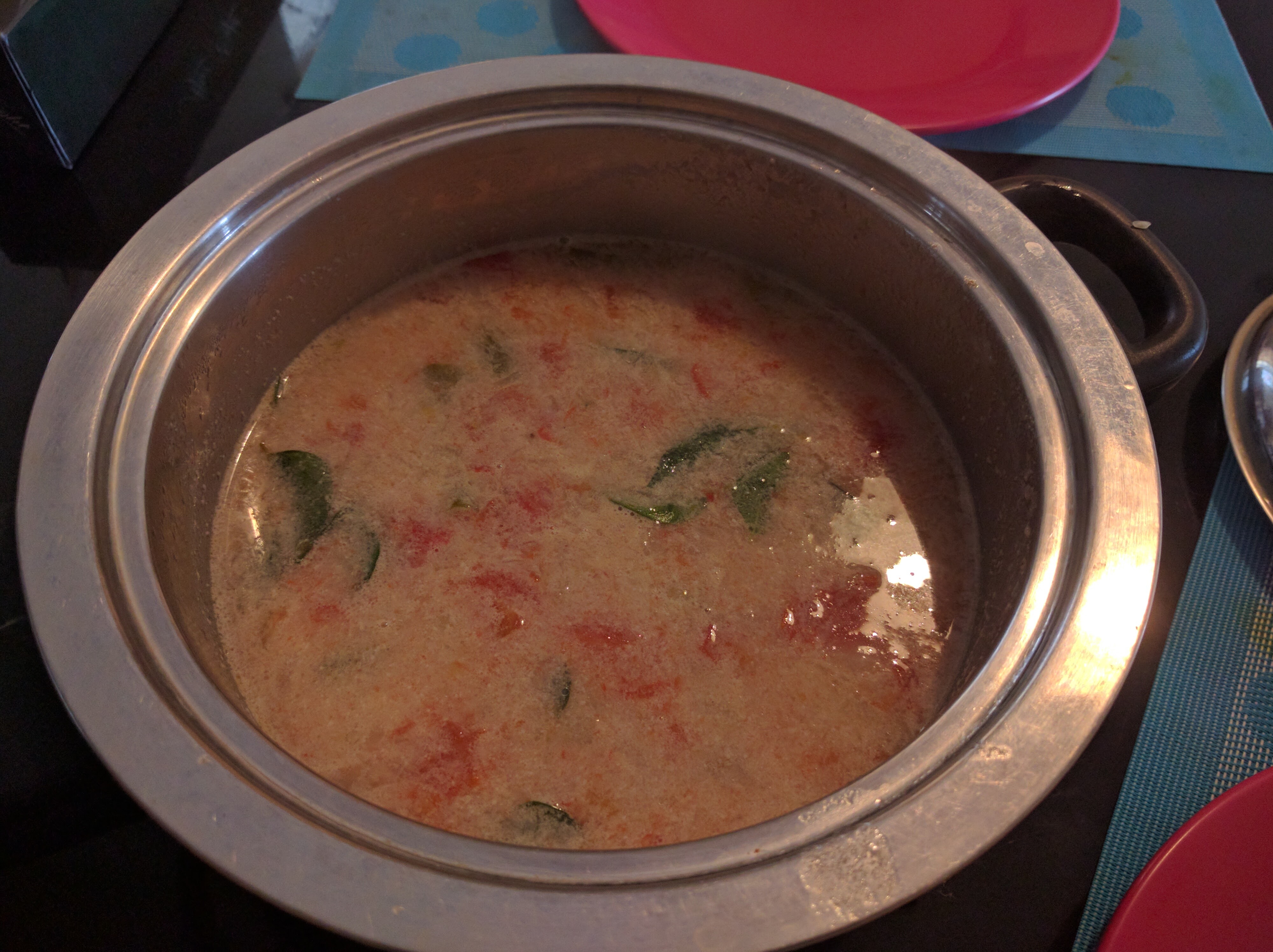 Quick tip: If you have a pressure cooker, you can use that to cook your vegetables.
You can find the complete recipe here.