Bringing carrot cake to a whole another level - Recipe inside.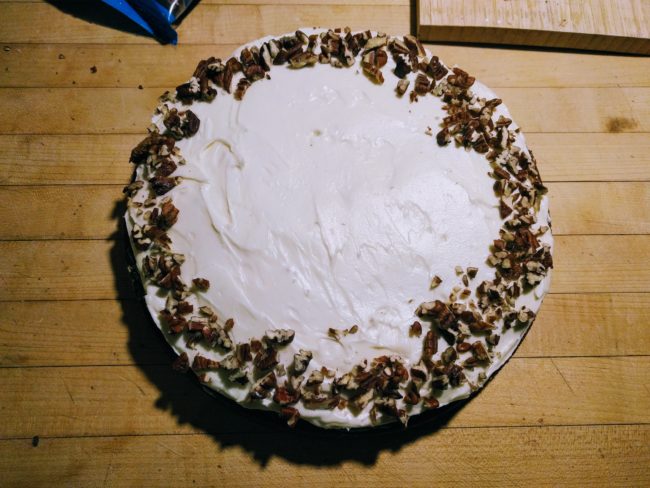 I love making birthday cake for friends, because each time is a challenge. I try to bake something different and tune it to match the person. Like for Ni, who is not a big fan of cakes, I made creamy caramel custard, just like how my mom used to make, only bigger. That was one of the best decisions of my life. That custard was so good, that none of us bothered with slices or plates. One fork for each person and woosh, it was gone. I didn't get to take any pictures! But that is never a problem, as it's just an opportunity to make it again.
Guess what's for dessert tonight?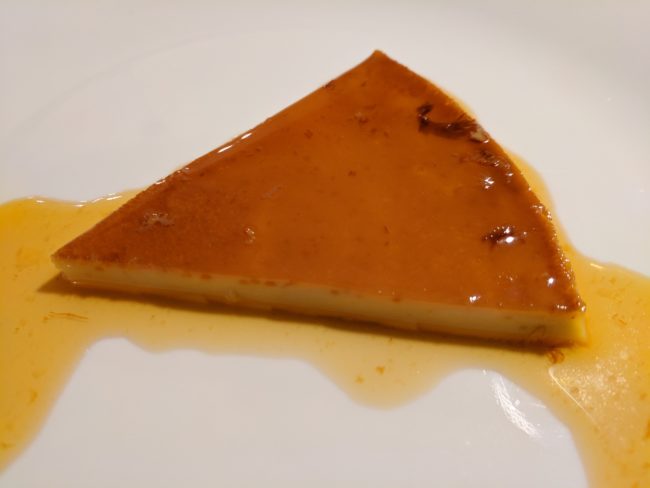 For Preetha, who is the biggest sweet tooth I know, last year I made her a salted caramel sponge cake with buttercream frosting, and this year I made her a pretty white cake with blue buttercream frosting. Both times, I made the frosting a little too sweet for my taste, but she loved it.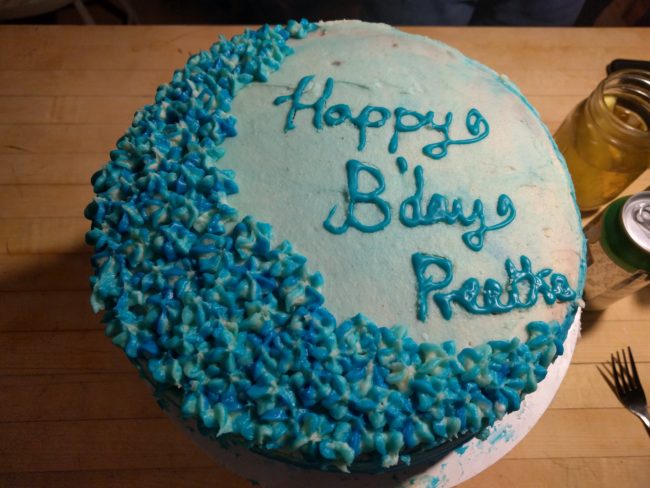 For Valli, who is a fan of my chocolate cake, I made it with a twist. Since it was berry season, I added raspberries between the layers and as a garnish on top.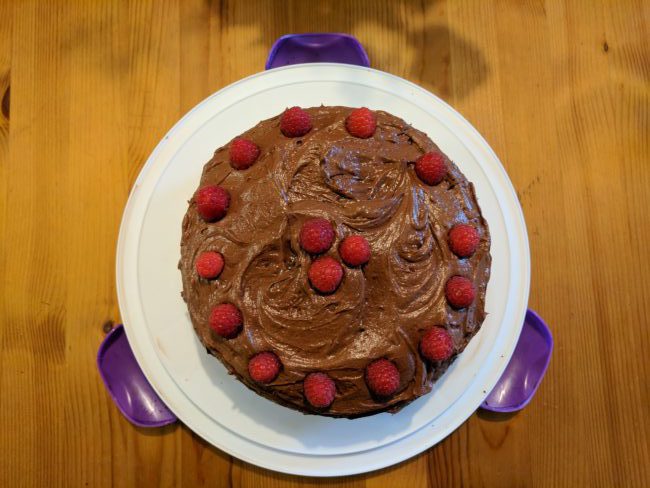 Last week, it was Vamshi's birthday and I wanted to bake something new. Vamshi is one of the first people that I met at Dartmouth, he moved in next door a couple of days after I did. He, in fact, is the one who suggested that we all cook together and from then on, we've share a kitchen, and he's normally the one looking over my shoulder, tsking at the amount of butter I add to the dish or shoving boiled vegetables under my nose, all the while telling me how healthy it is. He is also the one who roped me into meal prep.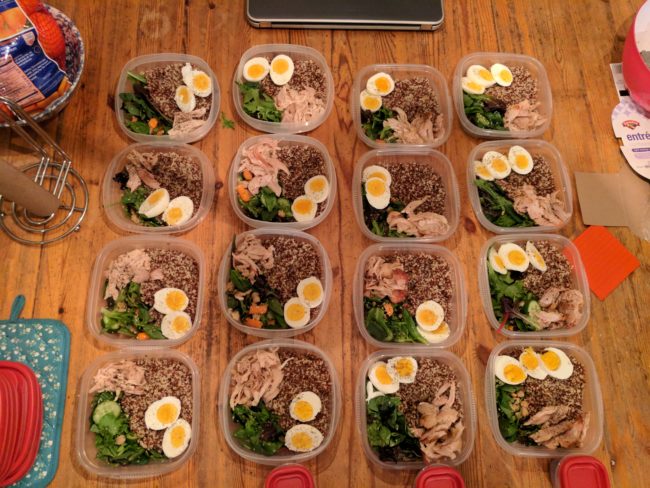 Boys and gals who work hard and don't really have the time to cook your lunches during the week, do I have plans and recipes for you. But that's for another day.
Today, I want to tell you about a cake I baked for Vamshi. Knowing him and what a health nut he is (our coffee counter is stuffed with protein powder!), I decided to go with a "healthy option". Enter carrot cake.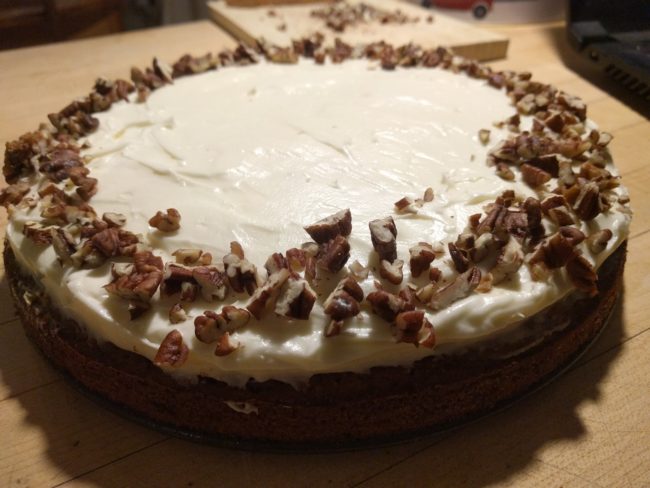 This cake is soft, it is moist, it is dense, and it is oh, sooo gooood! And nutty, did I mention nutty? I folded chopped pecans into the batter and also used it as a garnish. There is also a bit of spice to it from the cinnamon and nutmeg. I love the difference in taste and textures, all in one bite. For the cake, I also used only brown sugar. It not only adds to the recipe in terms of flavour, I also feel like it yields a softer result. Same with the fat. I used oil instead of butter as it lends to a softer cake. The idea is to counter the denseness of the carrots against the softness of the sponge. 
Now for the main ingredient, carrots. I recommend using baby carrots as they are juicier than the bigger ones. Use the small sized grater and get about two cups. Make sure you don't add the end pieces, because they will be bigger than the rest and you don't want that surprise.
Use a springform pan as this cake tends to rise up a lot and with a regular cake pan, it might just overflow. To check if the cake is baked, use a toothpick. If it comes out clean, the cake is done. Be sure to check at different places. I made the mistake of checking only one place and turned out, the cake was a touch under cooked. I quickly put it back in the oven for another five minutes.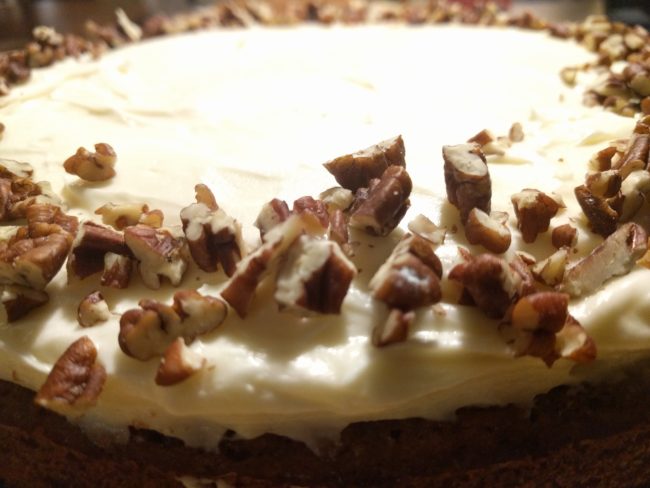 The frosting is a simple cream cheese frosting; butter, cream cheese, confectioners sugar, a touch of heavy cream, and vanilla essence. If you use 8oz. of cream cheese, there will be a lot of frosting. My suggestion? Use it all. It is great against the spice you'll be adding to the cake batter. Garnish with more chopped up pecans.
So, ready to try something new? Find the complete recipe here.