Spinach and Artichoke Stuffed Pretzel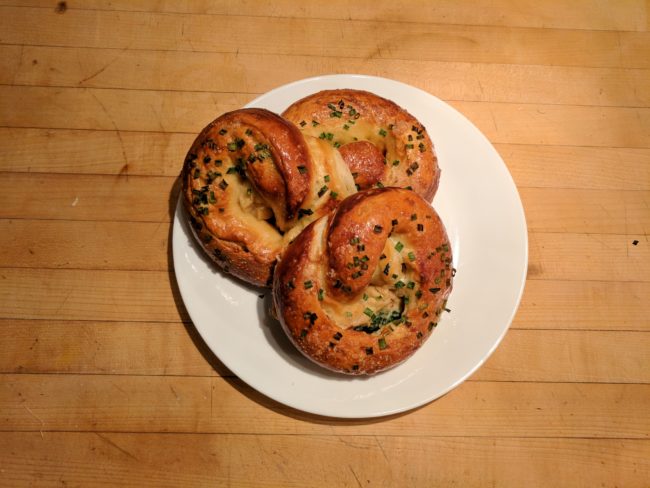 The first winter I was here, I planned to go to NYC for  a weekend and the first thing someone told me when I told them about my plans, was to try soft pretzels. Naturally I thought this was weird advice, as there are so many places to see and things to eat; what was the big deal about soft pretzels anyway? Nevertheless, the idea of soft pretzels was stuck in my mind.
That weekend, everywhere I walked, I looked out for soft pretzels, but since my friends and I were in a hurry all the time, I never got the time to indulge in pretzels.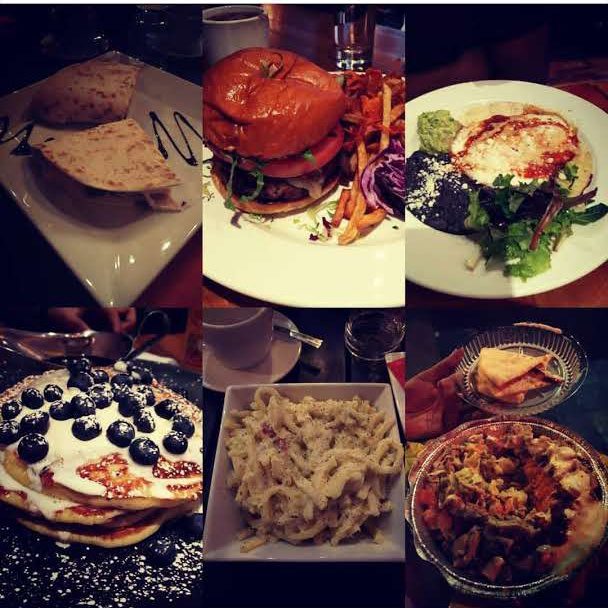 Clearly, I indulged in everything else! This is not including my pigging out at Saravana Bhavan (a South Indian restaurant) where I acted like I've not seen idlis and dosas for years. If not for the judgemental looks people were giving me, I would've totally ordered everything on the menu.
Coming back, I slowly forgot all about pretzels, until Spring came along. The local farmer's market had a pretzel stand with many varieties; herb, cheese filled, maple coated, and so much more (and naive little me thought that there was only one kind of pretzel- the salted one.) I'm proud to say that I tried them all, and am officially addicted to soft pretzels.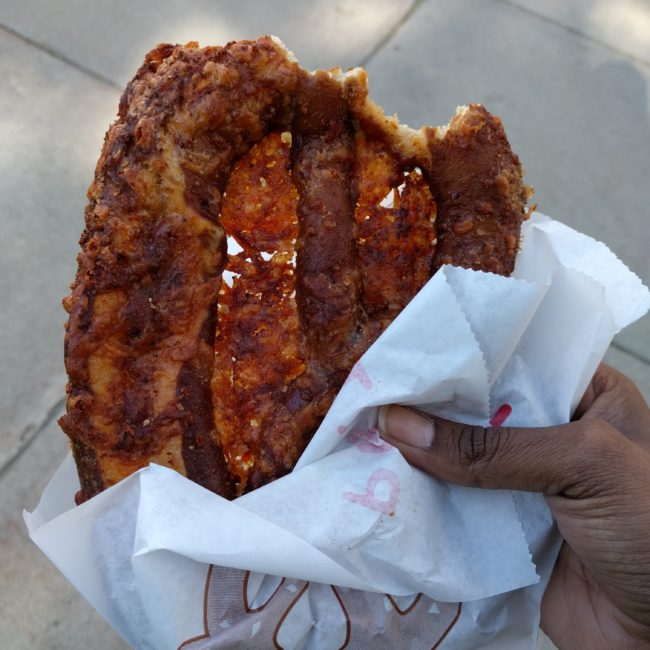 As Summer reluctantly came to an end, my pretzel supply got cut off and I knew it was time to take matters into my own hands. Hence, spinach and artichoke beer pretzels. I probably shouldn't have started with something complicated (or so I thought), but then again, I wouldn't be me if I didn't try.
Oh man, were these good. Soft and gooey- a fine choice for an evening snack. They were so filling that I could not finish one all by myself and had to share it grudgingly with others. It was a war between my very full stomach and craving taste buds.
To be honest, these pretzels turned out to be easy peasy once I started making them. I'm a big fan of beer and to this recipe, it added such a wonderful kick. You can, of course, forgo it if you want, although I really think you should use it. You start with the flour as it takes the most time. Just like any other recipe using yeast, after you bring the dough together, knead it until it becomes soft and springy. Cover the dough with a damp cloth or cling wrap and leave it to rise for an hour or more. The filling takes about 20 minutes, so you can start on that right before you go back to the dough.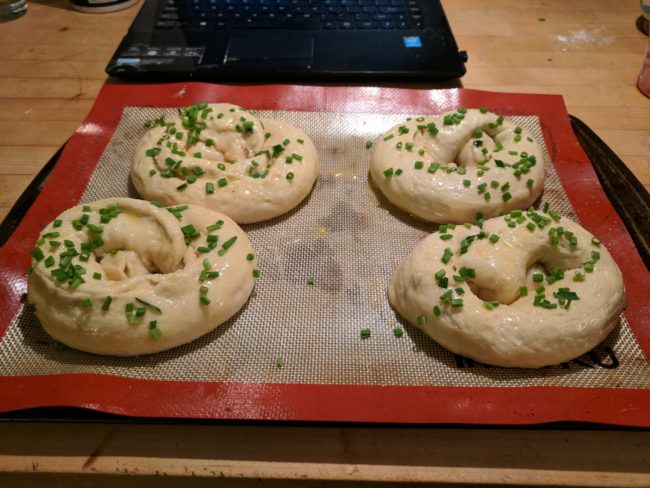 When you are making the filling, remember that it has to be thick so that it can't ooze out of the pretzel. Once the filling is ready, it is time for the dough again. Punch it to remove any air trapped in there, and divide it into 8 parts. Roll each one into a long rectangle (10 x 3 inches) and place the filling on it. Careful not to overload as you may not be able to close it. Seal it by bringing the two lengths together and slightly crimping the edges.
At this stage, your pretzel should look like a long, pasty snake which has recently finished its meal. Fold this into the pretzel shape. It doesn't matter if there are small parts where the edges do not close, but do make sure there are no big gaping holes. You don't want them falling apart when you boil them. 
Which brings us to the next step. Boiling the pretzels in water with baking soda, for me, is an essential step as it lends to the brown colour and crispy texture on the outside, while the inside is still soft. One thing to watch out for is boiling them for too long. I found that the pretzels acquire a bit of metallic under-taste in such cases. Use a big slotted spoon to slowly lower the pretzels into the boiling water, count 1 Mississippi, 2 Mississippi, 3 Mississippi, 4 Mississippi , 5 Mississippi and out it comes, onto a baking tray.
Sprinkle generously with sea salt and chives. Your pretzels are now ready to bake!!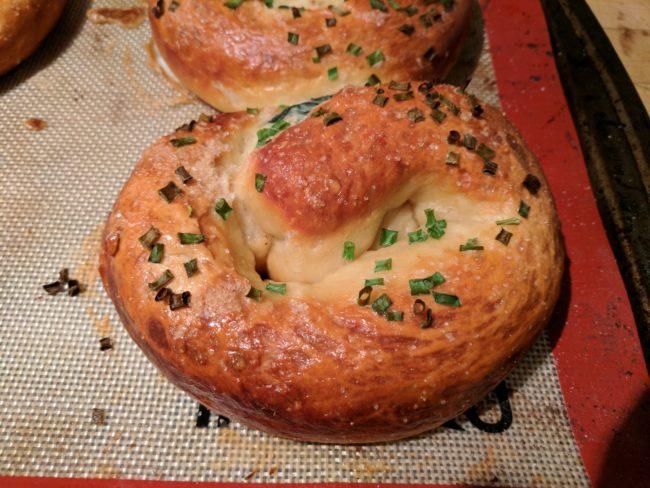 Find the full recipe here.