Decadent chocolate cake that you simply must try!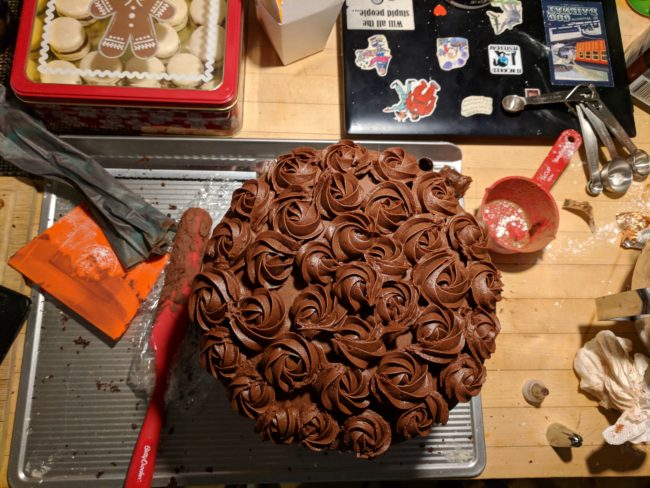 This is the best chocolate cake ever. Like absolutely ever. Just look at it!! Even the picture makes me wanna swipe some frosting and lick it off my fingers. This cake is soft, airy, moist, and covered in decadent chocolate, with just a hint of espresso.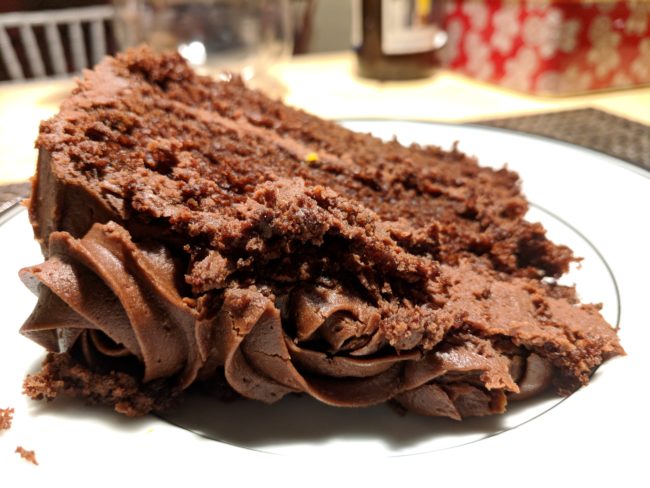 Every time I make this cake, I just want to ditch whatever occasion I'm going to and find a cozy corner to binge eat the whole thing all by myself. I think it's also because this reminds me of a cake we used to get from a local bakery in Madras, called Padmashree. When we were in high school, anytime it was someone's birthday, we would get a cake from Padmashree. Personally, I always loved the cake on the next day, when the frosting would harden a bit.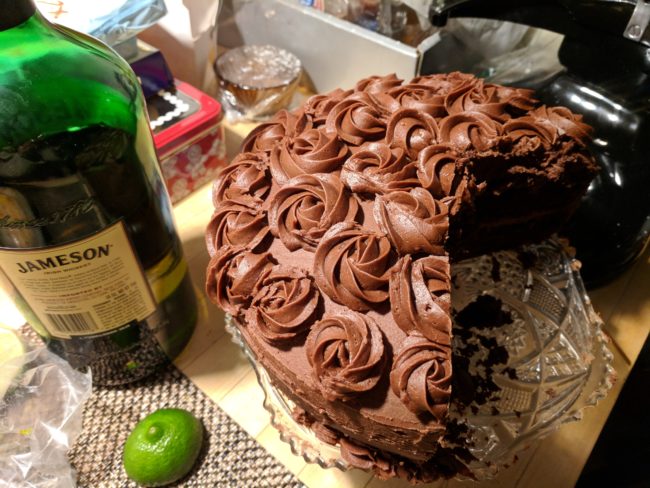 This is actually the first cake I ever baked from scratch, and from that day two years ago, I've been addicted. I think so is everyone else. When I made it for the New Year's party last week, by the time the night winded down, the cake was done! Of course, most of it disappeared because of one friend. Every fifteen minutes or so, in the middle of a conversation, she'd casually walk over to the table and cut herself a sliver, pretending as if, la-dee-da, nothing was going on. Every time I want to make her happy, I make this cake.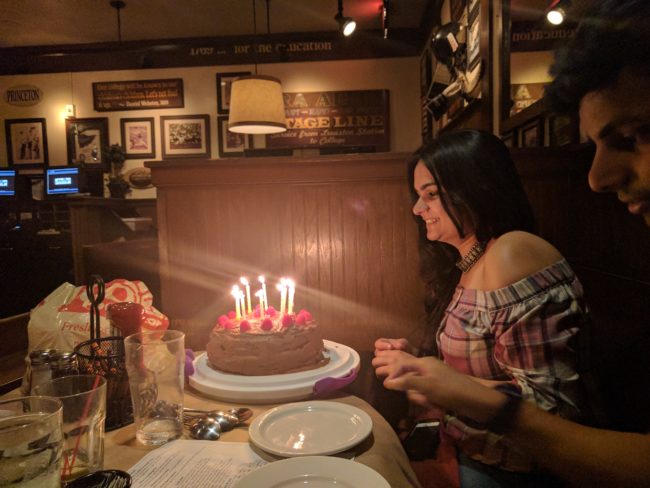 The best part is that this is one of the easiest recipes. It's a straight forward, basic mixing, one bowl kinda recipe. Mix all the dry ingredients and then add the wet ingredients. See, told you, simple.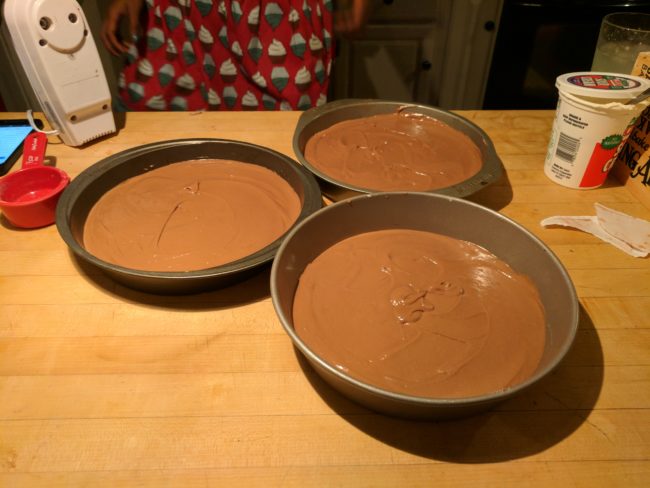 The recipe calls for a teaspoon of espresso powder. Being an avid coffee hater, I avoided adding this for the last two years because I was so sure that it would just ruin the taste. A fool, I was. It doesn't add much of coffee taste given that it is masked under all that cocoa, but boy does it make the chocolate taste so much better! It is so intense. I wrinkle my nose when sometimes I catch a whiff of the coffee scent, but it does not stop me from licking the frosting.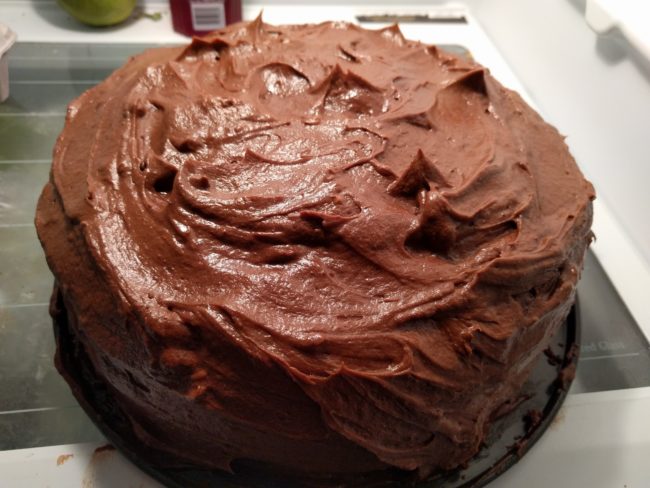 Remember to get all of your ingredients to room temperature before starting, especially the butter for frosting. It has to be super soft and yet, hold shape.  
Since this cake is soft, it has more of a propensity to break apart. I've had that happen to me a couple of times. Here are couple of steps I take while making this cake.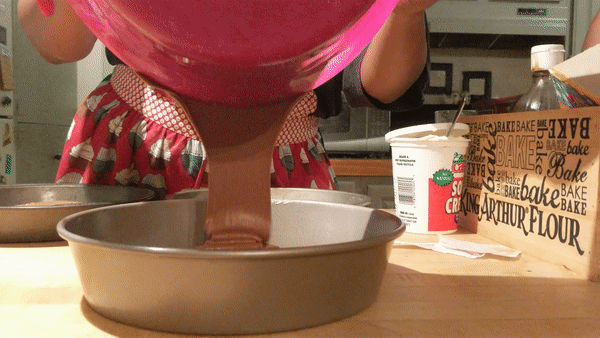 Grease the pan and line it with parchment paper. This ensures that the cake comes away from the pan cleanly.

Always allow the cake to cool in the pan before trying to remove it. When it is hot, it is easier to break apart.

Once cooled, cling wrap the cakes and put them in the freezer for about fifteen minutes. This helps preventing it from breaking into crumbs when frosting.

For frosting between the layers, use a piping bag if you want an even layer.
See? easy peasy! So what are you waiting for? Let's make some chocolate cake!!