Burgers at home, and from the scratch!!!! Who wants to try this simple recipe??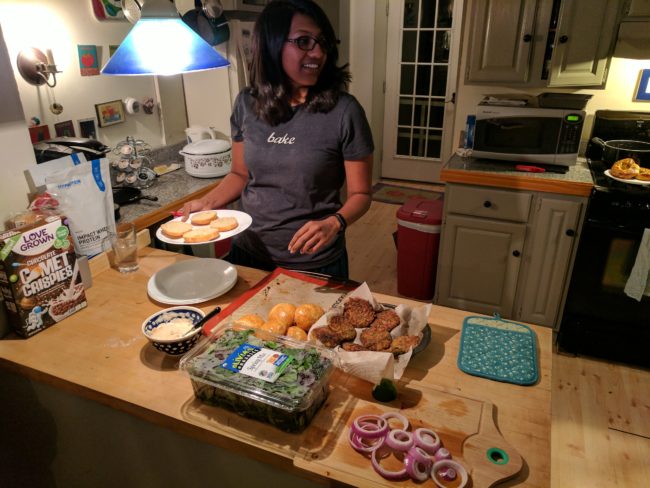 I love a good bun, any kind of bun, actually. When I was a kid, my mom used to get these milk buns at a local bakery filled with tutti-fruity bits. Sometimes, I'd cut it in half and spread some jam in the middle. Oh yum!
Ever since I started experimenting with yeast and breads, I've been dreaming of baking buns. I couldn't find any tutti-fruity bits, but I baked milk buns and even stuffed some with spicy mashed potatoes. But, the best was when I made brioche buns because I was craving burgers, and what burgers they were!!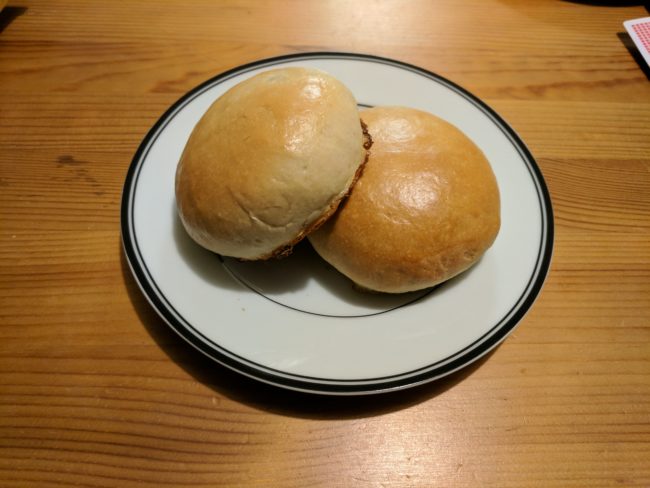 Ever since us roommates got together, we try as hard as possible to eat healthy. This means no frozen patties in the freezer. And thank God! Ni was in charge of the patties and he made these outstanding, succulent veggie patties that were crispy on the outside, juicy on the inside.
Everything came together and quite honestly, it's days like these that makes me fall in love with cooking.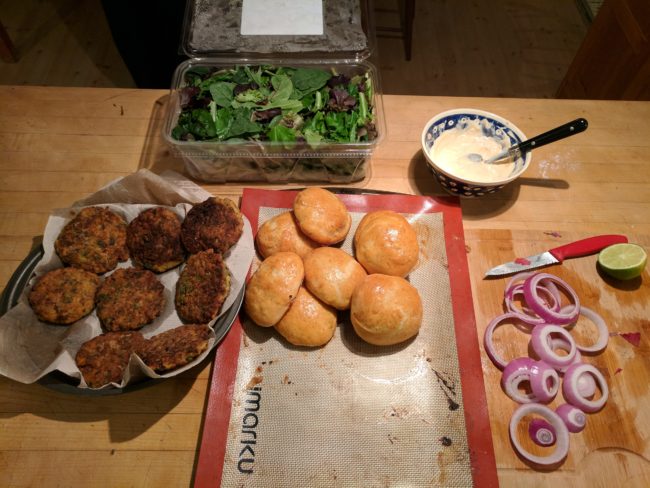 We begin with the buns as yeast needs all the time to work its magic. As always, make sure that your milk is warm to touch, but not too hot as that will kill the yeast. Add the yeast, the sugar to feed the yeast, mix well and set it aside for 10-15 minutes. It has to become bubbly and frothy and double in size. There are some recipes out there that call for adding salt to this concoction, but I've learnt that salt, although does not entirely kill, slows down the work of the yeast. Always add salt with flour. Once you add the flour combination and eggs, mix well on a stand mixer until it starts pulling away from the sides, or if you are like me and don't have a stand mixer, scrape all that sticky dough on a clean flat surface.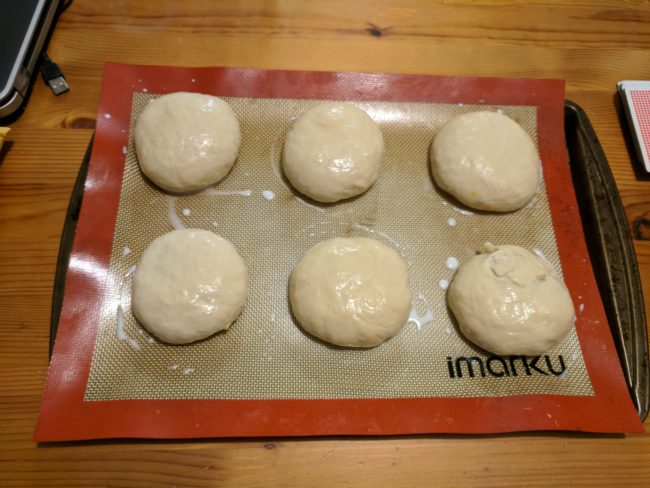 My recommendation is to dust the surface with flour, but don't use too much as the dough will become hard. Knead the dough, and yes it is super sticky. Get in there, get your hands dirty and knead until you can see it coming together without cracking each time you fold it over. Cover it with up and leave it to rest for an hour or more if you have the patience. I'm horrible at this part and keep peeking under the cloth to see if it has risen. Once you've waited as long as your patience has lasted, punch the risen dough to release any air trapped and divide the dough into eight parts. Now, the best way to get a clean surface is pull at the dough from the sides and pinch it together at the bottom. Line a baking tray with a baking sheet or silicone sheet and place the dough about 3-4 cms apart from each other. Cover this again and let it rise for an hour or two.
Pro tip: If you want all of them to be of the same size, you can create molds by folding over aluminium foil until it forms a thin strip and making a ring out of them. Place a piece of dough inside each ring for the second proving.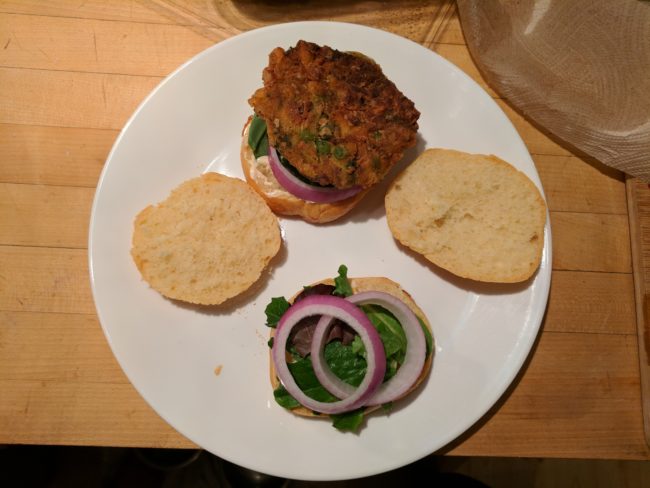 Before you start baking, fill water in your smallest baking dish and place it on the oven floor. This helps  keep the bun moist. Bake for 15-20 minutes or until golden brown at 400F.
I chopped up some thick onion rings and made a side of spicy garlic Aioli to spread inside the burger. I know this seems labour intensive, but honestly it's not many steps and in the end it is completely worth it. Here is the recipe, try it out, tell me what you think.