Nutella. Chocolate. Biscotti - Need I say more?? You gotta try it this holiday season.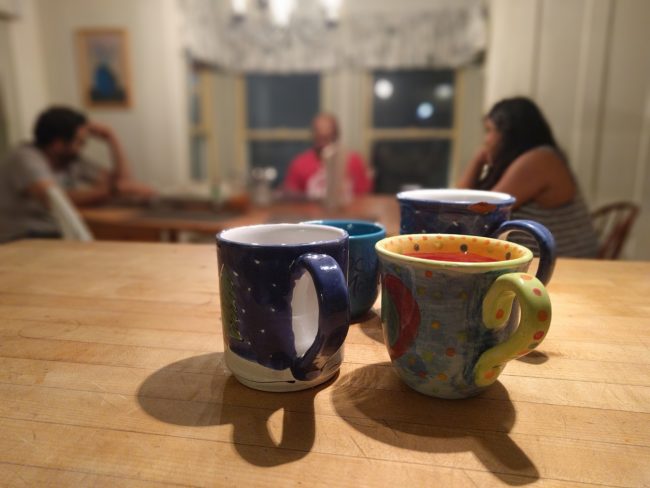 Evening tea times are never complete without biscuits to go with it. Not that I have all the time to host tea parties, but every once in awhile all of us are there at home at the same time, the weather is pleasant outside, and someone else offers to make the tea. The conversation varies, but it always inevitably came down to "Oh man, we should buy some biscuits."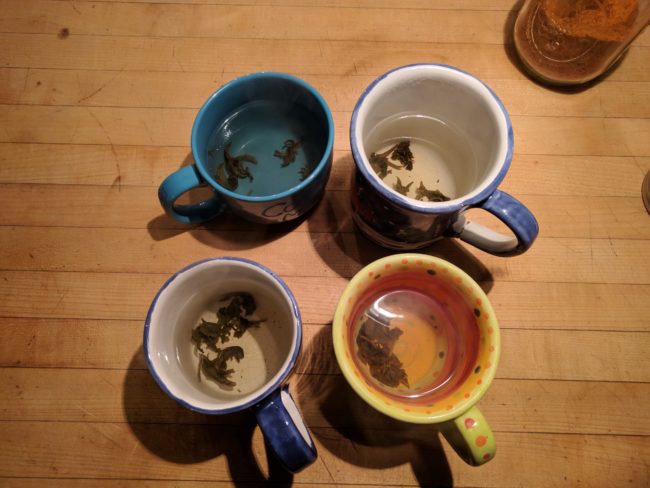 And anytime someone says that, I ask myself if I can make it instead.
Turns out, even if you look at exotic biscuits (or biscotti), it's easy enough for anyone to make. Biscottis I've learned, hardly have a huge list of ingredients. It does take some time however, since they have to be twice baked. I have to say though, that it is completely worth it. Just watching them go from a log of dough to beautiful, crisp, long biscottis was such a pleasure.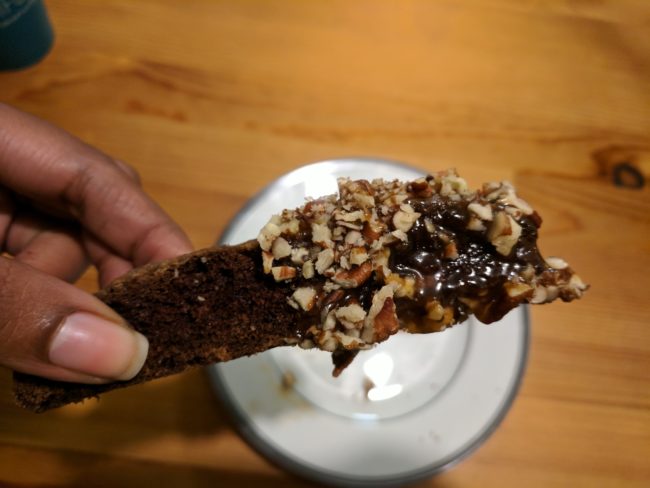 Did I mention I dipped mine in salted caramel and then rolled it on a bed of finely chopped pecans?
The main work is in bringing the dough together. It is a little sticky, but you can sprinkle some flour and roll it into a ball. Split this ball into half and mold them into 2 inch wide logs. It's just like playing with clay!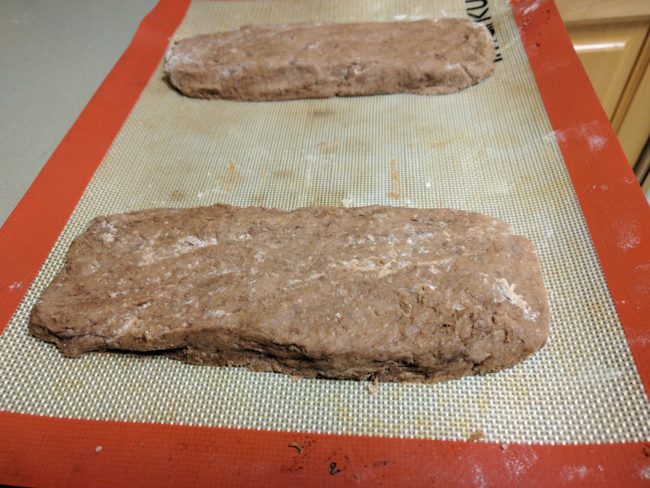 The recipe yields about 28-30 biscottis and unless you have roommates like mine, they'll last the week. I love these biscottis, every time I dip them in tea, I feel like the flavour of chocolate intensifies. But you don't have to take my word for it, try it for yourself. You will never pick up a box of generic biscottis from the store again.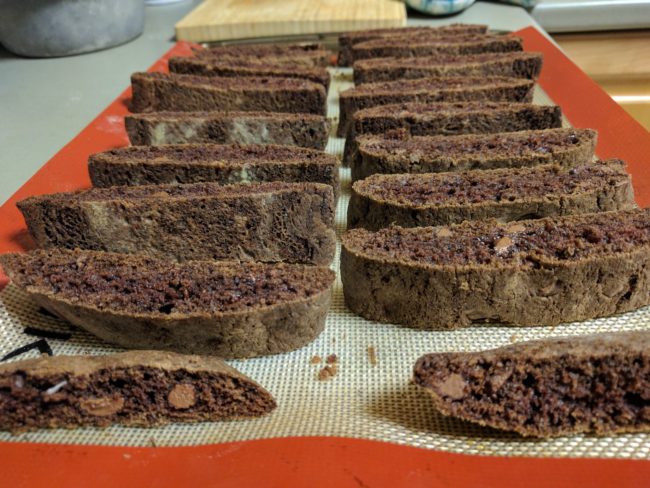 Remember to get all your ingredients to room temperature before you start. You can find the complete recipe here.